Erica Challis sits in The Critic's Chair with four recent recordings of symphonies. The Swedish Chamber Orchestra play Schubert, and the Bamberg Symphony present a very fine recording of Mahler's Sixth Symphony. Valery Gergiev conducts Shostakovich's Symphony No 8 with intensity, and the Simón Bolívar Symphony Orchestra of Venezuela gives us some lively Beethoven under the baton of Gustavo Dudamel.
SCHUBERT: Symphony No 3 in D; Symphony No 4 in C minor, Tragic; Symphony No 5 in Bb
Swedish CO/Thomas Dausgaard
(BIS SACD 1786)

The Swedish Chamber Orchestra are not a large group, but one capable of great warmth. These recordings are filled with innocence and well-being, and Thomas Dausgaard combines a forward drive with a kindness and gentleness. There are so many moments of unhurried pleasure in this recording, and the minuets bring out a sense of fun and humour.
SHOSTAKOVICH: Symphony No 8
in C minor Op 65
Mariinsky Orch/Valery Gergiev
(Mariinsky MAR 0525)
People have come to believe that this Eighth Symphony was really one of Shostakovich's responses to the horrors of Stalinist Russia. In this recording, the Mariinsky cellos and basses are a big weighty machine, central to the work. Gergiev is masterful in keeping the long slow phrases of the Adagio alive. They're not the most polished orchestra at times, but always full of depth and character.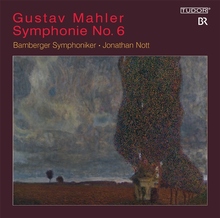 MAHLER: Symphony No 6 in A minor, Tragic
Bamberg SO/Jonathan Nott
(Tudor 7191)
While the Bamberg Symphony are not one of the big league orchestras, they give this symphony a very credible account. Nott brings some magical sounds out of the orchestra. The scherzo could be interpreted as a tumultuous courtship, and the calm third movement the result. It's recorded in good detail, giving sufficient clarity to the complex polyphonic lines while maintaining a warm, round sound. It has an almost airborne energy, and certainly kept my attention engaged.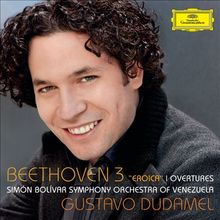 BEETHOVEN: Symphony No 3 in Eb, Eroica; Overtures
Simón Bolívar SO of Venezuela/Gustavo Dudamel
(DG 479 0250)
This orchestra sounds massive in places, but the size doesn't come at the cost of rhythmic clarity. Fast repeated notes in the strings can sometimes be dismissed by orchestras as chugging or scrubbing – here, they're given a distinction and alertness that drive the rhythm. There's always something interesting to hear with the little countermelodies, and we can hear the energy and enjoyment this orchestra puts into their music making.