William Dart reviews a number of local releases in this programme. The Auckland Philharmonia play works by Ross Harris; and Jaz Coleman's Symphony No 2 The Island. The New Zealand Symphony Orchestra have a new recording of overtures and entr'actes by Meyerbeer; and Gillian Bibby is the editor of Living Echoes: The First 150 Years of Piano Music from New Zealand - a collection of beginner piano music published by The Sunrise Music Trust.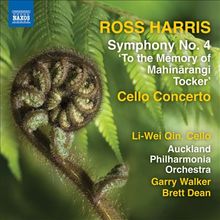 HARRIS: Cello Concerto; Symphony No 4, To the memory of Mahinarangi Tocker
Li-wei Qin (cello), Auckland Philharmonia Orch/Garry Walker/Brett Dean
(Naxos 8.573044)

In Ross Harris' Cello Concerto, Li-Wei Qin immerses himself in lyrical outbursts of song. Songwriter Mahinarangi Tocker enjoyed a significant working friendship with Harris, and his Fourth Symphony is a dedication to her – a powerfully emotional work. The APO plays with finesse, and we hear the composer's skilled, cosmopolitan style, with a dash of Kurt Weill, the irony of Shostakovich and the urbanity of Stravinsky.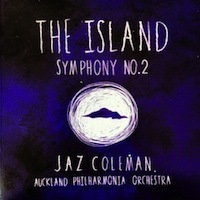 COLEMAN: Symphony No 2, The Island
Hinewehi Mohi (sop), Viva Voce, Auckland Philharmonia Orch/Peter Scholes
(Killing Joke)

Jaz Coleman's Symphony No 2, The Island is clearly the fruit of Coleman's residency with the APO in 1996, a collaboration that did not bring about music of very much consequence. Almost two decades later here we have this CD, recorded in Auckland University's Kenneth Myers Centre. I wonder if this is really a symphony. With nine movements tracking some sort of nebulous new-age narrative, it's more of a suite.


MEYERBEER: Overtures & Entr'actes
New Zealand SO/Darrell Ang
(Naxos 8.573195)

The New Zealand Symphony Orchestra is back on form with its latest release of Overtures and Entr'actes from the operas of Giacomo Meyerbeer. The various Entr'actes on this recording display his special compositional talents. One real bonus of this Naxos recording is the informed programme notes by the ultimate Meyebeer Scholar Robert Ignatius Letellier, who guides you through the various pieces, making you wish you could hear some of this music in operatic context.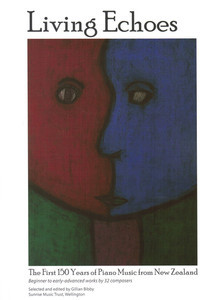 Living Echoes: The First 150 Years of Piano Music from New Zealand
Score and CD
Ludwig Treviranus (pno), Gillian Bibby (editor)
(Sunrise Music Trust)

Gilian Bibby, a composer of note, has for a long time devoted herself to the business of piano teaching. Her latest publication, Living Echoes, travels back over the last 150 Years of Piano Music from New Zealand composers, with CDs to match. These 54 pieces are a treasure house. There's so much to play or listen to here. Even if you aren't a pianist, it's wonderful to have a musician of Ludwig Treviranus' status and sensitivity artistry to do it for you.