The Critic's Chair series ended in March 2015.
David Bremner sits in our Critic's Chair this week. You'll hear the first and last symphonies of Shostakovich in a brand new recording from the Netherlands Radio Philharmonic. Gustavo Dudamel conducts the LA Philharmonic through Mahler's Symphony No 9 in D, and we bring you a recording of Stravinsky and Stokowski from the Philadelphia Orchestra.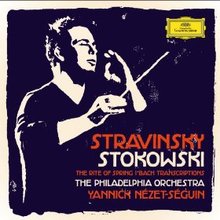 STRAVINSKY: The Rite of Spring; BACH/STOKOWSKI: Toccata & Fugue in D minor BWV565; Fugue in G minor BWV578 'Little;' Passacaglia & Fugue in C minor BWV582
Philadelphia Orch/Yannick Nézet-Séguin
(DG 479 1074)

After their much-publicised financial troubles, it sounds like this historic American orchestra are back on their feet. The strings make a rich and vibrant sound, with the other sections providing very tidy playing. Nézet-Séguin transports us to the concert hall in this recording – I found myself wanting to clap at the end, as if in a concert.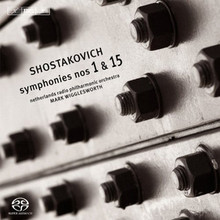 SHOSTAKOVICH: Symphony No 1 in F minor Op 10; Symphony No 15 in A Op 141
Netherlands Radio Philharmonic/Mark Wigglesworth
(BIS SACD 1643)

I was intrigued by the programming on this disc: an operatic conductor, with a Dutch orchestra, playing Shostakovich. The result is some incredibly delicate and powerful playing.  I like the way the piano's at the forefront of the sound in this recording, not hidden at the back, but really driving the orchestra. Wigglesworth keeps the music active, and all the solo lines are delivered with style and care – it's a joy to listen to.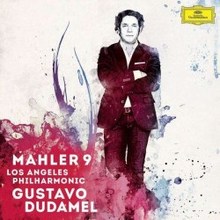 MAHLER: Symphony No 9 in D
Los Angeles Philharmonic/Gustavo Dudamel
(DG 479 0924)

Mahler has always had a special place in my musical makeup, from back in my student days when I used to sit around listening to Mahler symphonies between classes. On first listening, I was struck by the horn playing of Andrew Bain – rich in colours and vibrancy; he sits on top of the orchestra with ease. The emotion of this work always shows through under Dudamel's direction, and I have to pay tribute to the exquisite brass playing on this disc.