The Critic's Chair series ended in March 2015.
This week Cynthia Morahan reviews four recent recordings. The Puertas Quartet have a new release on the Atoll label, and pianist Hélène Grimaud has recorded the two Brahms concerti. You'll also hear the versatile soprano Christine Schafer singing Bach, and highlights from Rachel Podger's award-winning disc of solo violin works called Guardian Angel.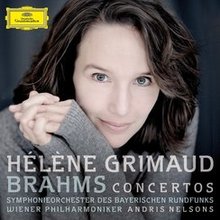 BRAHMS: Piano Concertos Nos 1 & 2
Hélène Grimaud (pno), Barvarian Radio SO, Vienna Phil/Andris Nelsons
(DG 479 1058)

A longtime champion of the music of Brahms, Grimaud has accepted the ultimate challenge in recording these two concertos together. The First Concerto has very weighty playing from the orchestra, perhaps explained by the fact that it's a live recording. Hélène Grimaud's playing is rich and full in a way that allows the work to become even more romantic. One reviewer has called this recording 'Brahms in 3D.' I'm calling it 'Brahms in High Definition.'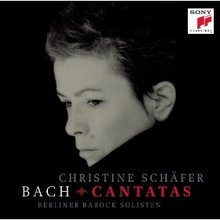 BACH: Cantatas BWV  82, 199 & 84; Dorian Fugue BWV 538; Ricercare a Sei from A Musical Offering BWV 1079
Christine Shafer (sop), Berlin Baroque Soloists, RIAS Chamber Choir
(Sony 88765 44478)

An avid admirer of Bach, Christine Shafer believes his music will never lose its actuality and always have something to say to us as human beings. As a Bach lover myself, I couldn't agree more. I'm a great fan of Shafer's recordings – she's an energetic full-bodied soprano - but as a Bach interpreter, she doesn't transport me anywhere I haven't already been.



Guardian Angel: Solo Violin Works by Biber, Bach, Tartini & Pisendel
Rachel Podger (vln)
(Channel Classics CS SA 35513)

I was intrigued to see how I would react to this; an entire album of solo Baroque violin. With a running time of 78 minutes and 30 seconds, it's a long time to listen exclusively to Baroque violin. But the choice of repertoire creates an end result that is impressive and enjoyable. Biber's Guardian Angel Sonata is mesmerizing – it was the work that made me want to listen to the album again. There's no questioning Podger's immense abilities as a virtuoso.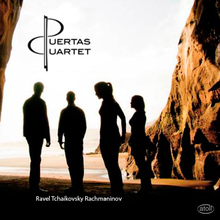 RAVEL: String Quartet in F; TCHAIKOVSKY: String Quartet No 1 in D; RACHMANINOV: Romance from String Quartet No 1
Puertas Quartet
(Atoll ACD 214)

This recording involves four people, three instrument types, two marriages and one long-distance relationship. It features Julia and Andrew Joyce, principals of the New Zealand Symphony Orchestra, and two of their string colleagues from the UK. It was recorded in the UK, but released on the NZ label Atoll. The real gem is the Romance by Rachmaninov, written when he was only 16.