The Critic's Chair series ended in March 2015.
This week on The Critic's Chair, Peter Mechen reviews a new recording of Hexameron - rarely-heard piano variations featuring six pianists. He also explores transcriptions of Wagner for two-pianos, and Rachmaninov's 1st Piano Concerto with soloist Yevgeny Sudbin. Also, the most recent recording by the New Zealand Symphony Orchestra, and pianist Nelson Friere's delightful disc of Brazilian music.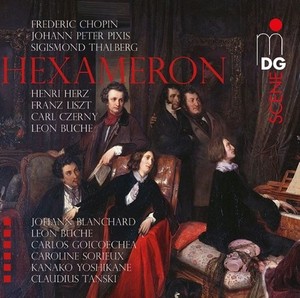 Hexameron - Music by Liszt, Chopin, Thalberg, Pixis, Czerny & Herz
Claudius Tanski, Johann Blanchard, Leon Buche, Carlos Goicoechea, Caroline Sorieux, Kanako Yoshikane (pnos)
(MDG 904 1803)

This recording attempts to capture the flavour of the nineteenth century piano rivalries between the likes of virtuosi Franz Liszt and Sigismund Thalberg. Six pianists take part in Hexameron, sharing the playing of the music of Liszt and his five colleagues - a truly collaborative exercise, and a celebration of great piano-playing.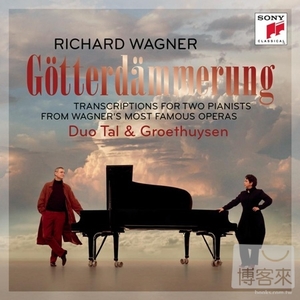 Wagner: Piano Transcriptions for Four Hands
Yaara Tal, Andreas Groethuysen (pnos)
(Sony Classical 88765 44159)

Arrangements of music from Wagner's operas for two pianos by luminaries such as Debussy, Dukas and Reger, as well as a largely unknown arranger, Alfred Pringsheim. These will enhance your appreciation of Wagner's skill and originality as a composer.





Tchaikovsky (arr Breiner): The Queen of Spades; Voyevoda
New Zealand SO/Peter Breiner
(Naxos 8.573015)

These are transcriptions for orchestra of music from Tchiakovksy's operas Voyevoda and the Queen of Spades, by Slovak musician Peter Breiner. I found Voyevoda especially energetic, and played with flair by the New Zealand Symphony Orchestra.





Rachmaninov: Symphony No 1 in D minor Op 13; Piano Concerto No 1 in F-sharp minor Op 1
Yevgeny Sudbion (pno), Singapore SO/Lan Shui
(BIS SACD 2012)

Brilliant orchestral playing from this largely unknown orchestra and conductor, and coruscating virtuosity from Yevgeny Sudbin. This is one of the best-played and recorded discs I've ever heard of Rachmaninov's music.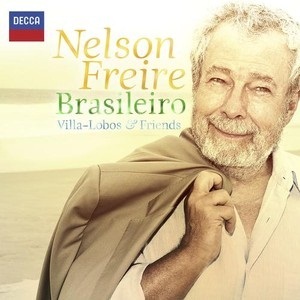 Brasileiras - Villa-Lobos and Friends
Nelson Freire (pno)
(Decca 478 3533)

One of the world's great virtuoso pianists Nelson Freire plays music written by his countrymen, and sounds completely at home.