The Critic's Chair series ended in March 2015.
Presented by Peter Walls
This week on The Critic's Chair, Peter Walls reviews discs stirring up period-instrument controversy, beginning with the improvisatory ornamentation of Violin Sonatas by Corelli played by the Avison Ensemble. Vivaldi receives wild and unusual treatments by Il Pomo d'Oro in Violin Concerti and Ensemble Caprice in Sacred Music. And finally Bach gets historical make-overs by the Tafelmusik Baroque Orchestra in Canada, and Herreweghe and the Collegium Vocale Ghent from Belgium.
This week on The Critic's Chair, Peter Walls reviews the Avison Ensemble playing violin sonatas by Corelli, Vivaldi's 'Pisendel' Violin concerti with Il Pomo d'Oro, and Ensemble Caprice's Vivaldi disc, 'The Return of Angels'. The Tafelmusik Baroque Orchestra perform Bach Cantatas and Concerti reconstructions, and Philippe Herreweghe conducts Bach motets with the Collegium Vocale Ghent.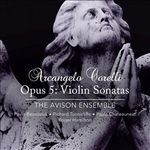 CORELLI: Violin Sonatas Op 5
Avison Ensemble/Pavlo Beznosiuk (dir/vln)
(Linn CKD 412)

Another recording from an English ensemble of Corelli's seminal Opus 5 Violin Sonatas. The Avison Ensemble's account is notable for the brilliance and musical expressiveness of Beznosiuk's ornamentation and for the unashamedly varied treatment of the bass lines (using, at various times, archlute, guitar, harpsichord, organ and cello). The disc also gives us a glimpse of the 18th century practice of treating some of the dance movements as opportunities for quite extended sets of variations.
Vivaldi: Violin Concertos Vol 5
Il Pomo d'Oro/Dmitry Sinkovsky (vln/dir)
(Naïve OPS 30 538)

Seven dazzlingly concertos written by Vivaldi for his pupil and friend Johann Georg Pisendel. These are brilliantly executed by Dimtry Sinkovsky who, with Il Pomo d'Oro, goes out of his way to refute the idea that Vivaldi concerti are all alike.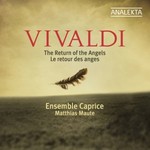 Return of Angels
Vivaldi: Juditha triumphans RV644; Concerto for 2 flutes & 2 Oboes RV566; Laudate Dominum RV606; Zelenka: Gesù al Calvario; Vivaldi: In exitu Israel RV631; Motet, O qui coeli terraeque serenitas RV631; Trumpet Concerto in D RV563; Gloria RV588
Shannon Mercer, Gabriele Hierdeis, Laura Pudwell (sops), Ensemble Caprice/Matthias Maute
(Analekta AN 2 9995)

Montreal-based Ensemble Caprice present a selection of Vivaldi works as a sequel to their 2008 CD "Gloria: Vivaldi's Angels". The performances are of variable quality, but the most interesting aspect (as with the earlier disc) are the use women's voices alone for Vivaldi sacred works. While it is clear that many of these were, in fact, written for the young female singers at the Ospeale della Pietà in Venice, Maute's approach leaves some unanswered questions.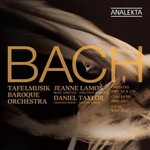 Bach: Cantata No 170, Vergnugte Ruh, beliebte Seelenlus; Bach: Orchestral Suite No 2 BWV1067; Cantata No 54, Widerstehe doch der Sünde; Concerto for Violin & Oboe BWV1060
Daniel Taylor (countertenor), Tafelmusik/Jeanne Lamon
(Analekta AN 2 9878)

Canada's premiere period-instrument ensemble, Tafelmusik, present Bach cantatas for solo alto (with countertenor Daniel Taylor) and three reconstructions of the "original" version of much-loved Bach instrumental works. The Concerto for Oboe and Violin in C minor (preserved only as a Concerto for Two Harpsichords) is a winner. The A minor version for strings of the piece best known as Overture (Suite) in B Minor for flute and strings is perhaps less convincing.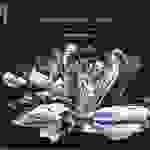 Bach: Motets BWV225-230
Collegium Vocale Gent/Philippe Herreweghe
(PHI LPH 002)

A new recording of the Bach Motets from Philippe Herreweghe and his Collegium Vocale Gent on his own Phi label. This polished account is more fleet of foot than their earlier 1985 recording of these works and, despite Herreweghe's claims to the contrary, seems to be influenced by more recent thinking about the forces available to Bach in Leipzig.