The Critic's Chair series ended in March 2015.
Robert Johnson presents The Critic's Chair
Brahms: Violin Concerto; Clara Schumann: 3 Romances for violin & piano
Lisa Batiashvili (violin), Alice Sara Ott (pno), Staatskapelle Dresden/Christian Thielemann
(DG 479 0086)
From the soloist's first entry you know that Batiashvili's performance is going to be a commanding one, and she doesn't falter for an instant throughout the concerto. Her tone is quite stunning, whether in the ripe lyricism of Brahms's sinuous melodies or in his more dramatic paragraphs. Of added interest is her choice of Busoni's cadenza for the first movement, with its accompanying timpani rolls.
Tan Dun: Symphonic Poem of 3 Notes; Orchestral Theatre; Concerto for Orchestra (after Marco Polo)
Hong Kong Phil/Tan Dun
(Naxos 8.570608)
Tan Dun's music is always highly evocative, and the four movements of his Concerto for Orchestra all have titles indicative of the music's origin in his first opera, Marco Polo. All three works are given performances of the highest quality by the Hong Kong Philharmonic under the composer's direction, and the engineering by Tim Handley is outstanding.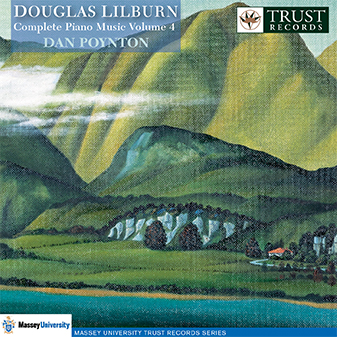 Lilburn: Complete Piano Music Vol 4
Dan Poynton (pno)
(Trust MMT 2068-69)
Lilburn's piano music, as revealed in this complete survey, has proven to be a treasure trove. Even in some of the brief pieces, Lilburn's idiomatic writing for the instrument and his intense interest in characteristic piano sonorities is evident. The set of Five Bagatelles is an example of how Lilburn's self-effacing titles could sometimes disguise a work of more substance than one might imagine. Pianist Dan Poynton, together with producer Murray Khouri and engineer Keith Warren, have done a superb job of presenting all this music to us at such a high level of achievement.
Wagner: Scenes and arias from Die Meistersinger von Nürnberg, Parsifal & Die Walküre
René Pape (bass), Berlin State Opera Choir & Orch/Daniel Barenboim
(DG 477 6617)
René Pape is one of the great Wagnerian basses of our time, and in the context of a concert recital his emphasis on lyricism and tonal lustre have much to recommend them. I was a little disappointed by the lack of drive and sheer theatricality in Barenboim's conducting. However, as a display of great singing this recital is undeniably impressive.