The Critic's Chair series ended in March 2015.
Robyn Jaquiery and Nick Tipping come together to talk about Crossover on The Critic's Chair(s)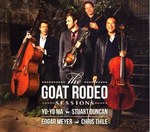 The Goat Rodeo Sessions
Yo-Yo Ma (cello), Stuart Duncan (fiddle), Edgar Meyer (bass, piano), Chris Thile (mandolin, fiddle)
(Sony 789186)

Robyn: This is an excellent album from Yo-Yo Ma and friends, and well worth a listen. They're all technically excellent musicians, but there's definitely something more here than virtuosity alone. Somehow they manage to convey a real sense of enjoyment from making music together. There doesn't appear to be an ego in sight, and by all accounts everyone had a ball.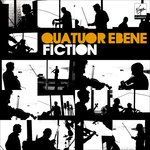 Fiction
Quatuor Ébène
(Virgin 28668)

Nick: For me the groove they get is vital for the success of the album.  It's harder than it might seem to get a good jazz or pop rhythmic feel, but on this CD these guys pull it off. The thing I like most about this album is that they are as convincing as a band as they are as a string quartet.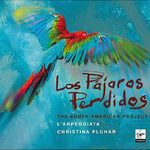 Los Pajaros Perdidos: The South American Project
Philippe Jaroussky (counter-tenor), L'Arpeggiata/Christina Pluhar
(Virgin 678516)

Robyn:I thought the folk and traditional pieces worked best on this album, although the performances were excellent throughout.  With so few classical pieces this album is a departure for L'Arpeggiata , so listeners who are new to the group might want to check out some of the earlier discs to get a sense of what they usually do – innovative performances of early Baroque.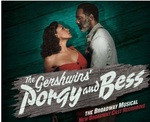 The Gershwins' Porgy and Bess- The Broadway Musical
Audra McDonald, Norm Lewis, David Alan Grier, New Broadway Cast
(PS Classics 1206)

Nick: This Porgy and Bess revival was produced for Broadway audience, not a classical one, with non-operatic voices, and a pared-down orchestra that sounds more like a jazz band.  For me the lighter touch pulls it back into the realm of musical theatre, where we're more used to hearing from Gershwin, and where his songs make more sense.