The Critic's Chair series ended in March 2015.
This week, Robert Johnson returns to The Critic's Chair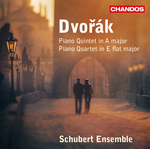 DVOŘÁK: Piano Quintet No.2; Piano Quartet No.2; Songs My Mother Taught Me
Schubert Ensemble.
(Chandos CHAN 10719)

You could hardly do better than these musicians in either work; and with perfectly balanced engineering this production is a truly outstanding chamber music recording. As if the two major works were not enough, the Schubert Ensemble gives us an encore: Dvořák's most well-known song, songs My Mother Taught Me, in an exquisite arrangement of their own for piano quartet.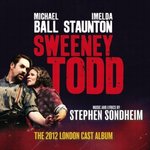 SONDHEIM: Sweeney Todd
Michael Ball, Imelda Staunton, 2012 London Cast
(First Night CASTCD113)

Michael Ball and Imelda Staunton are both excellent, and the rest of the cast is generally very good too, though in some roles there are performances I've heard elsewhere that I prefer. This production has had great reviews, and I can well imagine that it deserves them. As a recording of the work, however, I think this 2012 London cast album has several problems. Firstly, there's the size of the orchestra. Jonathan Tunick's superb orchestrations deserve and require a full string section in the context of a commercial recording. Secondly, I find the musical direction by Nicholas Skilbeck stilted, metrical and often rather tedious in comparison with that of Paul Gemignani for the original Broadway cast album.Broadway cast album.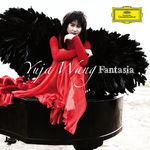 Fantasia
Favourite encores with music by Rachmaninov, D Scarlatti, Gluck, Albeniz, Bizet, Schubert, Strauss, Chopin, Dukas, Scriabin and Saint-Saëns
Yuja Wang (piano)
(DG 479 0052)

I'm not usually attracted by piano recitals that string together a diverse collection of the sort of material pianists trot out as encores. But I have to hand it to Chinese pianist Yuja Wang; she brings off this recital with real style and extraordinary technical command. The repertoire on this new album seems to invite a comparison with Horowitz, and although the great Russian remains supreme, at her best this young Chinese pianist makes you forget about such odious comparisons.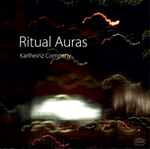 Ritual Auras
ELMSLY: Ritual Auras; BODY: Interior; CHEN-FENG LIN: Infusing Zen; HOLLOWAY: en abyme; FARQUHAR: Concerto for Six; DE CASTRO-ROBINSON: Knife Apple Sheer Brush; RIMMER: Pukeko
Karlheinz Company
(Atoll ACD 842)

Auckland's contemporary music ensemble, the Karlheinz Company, was founded by John Rimmer more than thirty years ago at the School of Music of the University of Auckland. Throughout that time an ever-changing roster of performers including staff and students of the school, as well as guest artists, has performed a broad range of contemporary music from New Zealand and overseas.  Ritual Auras showcases seven works by New Zealand composers, all of which were given their premieres in concerts by the Karlheinz Company.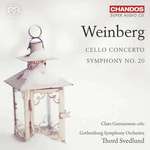 WEINBERG: Cello Concerto; Symphony No.20
Claes Gunnarsson (cello), Gothenburg Sym Orch/Thord Svedlund
(Chandos CHSA 5107)

Mieczysław Weinberg's Symphony No. 20 receives its world premiere recording on a new disc, alongside one of Weinberg's most frequently recorded works – his haunting Cello Concerto, a work that was originally championed by Rostropovich himself. The performance is excellent, and the recording is of the highest quality. This new recording is the third I've heard of this concerto, and by some distance the best.