Wednesday, 29 July 2015
Gilmore International Keyboard Festival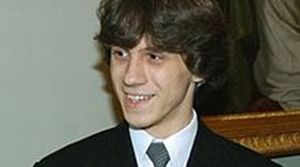 We continue to the 2nd programme of the 2014 Gilmore International Keyboard Festival. Held every two years, The Gilmore presents two plus weeks of superb piano performances, nearly 100 events. The Gilmore Keyboard Festival has become a leading American festival known the world over for celebrating the joy and power of keyboard music in concerts, lectures, master classes and films.
In tonight's recital we have Polish virtuoso Rafal Blechacz. In 2005, Blechacz was named the uncontested winner of the prestigious International Chopin Piano Competition – the first Polish musician to win the competition in 30 years. In addition, he was awarded First Prize as well as all the special prizes of the competition – a feat no other pianist has achieved. He has performed in Europe, Japan and North America to critical acclaim, and he has ensured himself a huge following among piano aficionados. Tonight he will be performing Bach and Mozart's piano works.
(2) Rafal Blechaecz (pno), Kalamazoo SO/Raymond Harvey
BACH: Partita No 3 in A minor BWV827; MOZART: Piano Concerto No 24 in C minor K491
Recorded in the Chenery Auditorium and Wellspring Theater, Kalamazoo by WFMT