Sea to Sky
8:00 PM.Slava Grigoryan (guitar), Christchurch SO/Benjamin Northey
LILBURN: Overture Aotearoa
WESTLAKE: Antarctica Suite
SIBELIUS: Symphony No 2 Op 43
Recorded and broadcast live from the Air Force Museum… Read more Audio, Gallery
Direct from the Air Force Museum of New Zealand, Wigram, Christchurch, this concert is the first live broadcast by Radio New Zealand Concert from Christchurch in 19 years.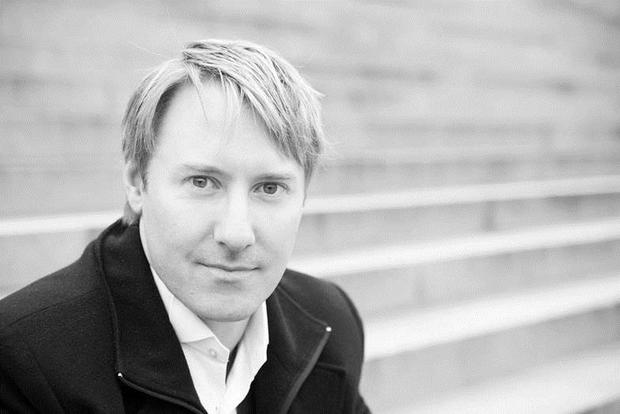 Listen to Benjamin Northey talking with David Morriss about music and life.
The Christchurch Symphony Orchestra welcomes its new Chief Conductor, Benjamin Northey (pictured) with a programme inspired by the dramatic and distinctive landscapes of New Zealand, Antarctica and Finland.
Slava Grigoryan is the guest soloist in Antarctica: suite for guitar and orchestra by fellow Australian Nigel Westlake. It's based on music Westlake originally wrote for the IMAX feature film Antarctica. His re-working of it won him an APRA best Contemporary Classical Competition award in 1992. Listen to Slava Grigoryan talking with Eva Radich on Upbeat in July 2009.
Lilburn's overture Aotearoa and Sibelius' Symphony No. 2 complete the programme. Lilburn and Sibelius were both committed to reflecting their country's voice through music. Both these work are masterpieces of their kind.
Slava Grigoryan (gtr), Christchurch SO/Benjamin Northey LILBURN: Aotearoa Overture; WESTLAKE: Antarctica Suite, for guitar and orchestra
SIBELIUS: Symphony No 2 in D Op 43 (RNZ)
From 7:30 pm presenter Clarissa Dunn will host the concert live onstage at the Air Force Museum of New Zealand, Wigram, Christchurch.
Tune in to Radio NZ Concert, or listen online by clicking on the 'Listen Live - Concert' button at the top of this page.