Freddy Kempf's Beethoven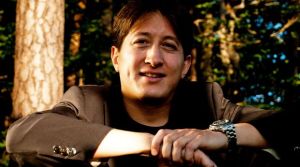 "Kempf has the maturity and musicality with which to harness his gifts to artistic ends. He has the fearless exuberance of youth. He is prepared to take risks, a readiness that brings spontaneous combustion to his playing; but he has sensitivity, too" – The Telegraph
Tonight we continue the New Zealand Symphony Orchestra's Beethoven extravaganza with fearless British piano star Freddy Kempf live from Wellington's Michael Fowler Centre. The programme includes The Egmont Overture and Piano Concertos No 4 and 5, his last piano concerto. Written between 1809 and 1811 in Vienna, the first performance took place in November 1811, at the Gewandhaus in Leipzig, the soloist being Friedrich Schneider. In 1812, Carl Czerny, his student, gave the Vienna première of this work.
Tonight's programme is Beethoven at his finest, played and directed by Kempf in his element.
Freddy Kempf (pno/dir), New Zealand SO
BEETHOVEN: Egmont Overture Op 84; Piano Concerto No 4 in G Op 58
Piano Concerto No 5 in Eb Op 73, Emperor (RNZ)
This concert will be broadcast direct from Wellington's Michael Fowler Centre
Listen to Kathryn Ryan's interview with Freddy Kempf on Nine to Noon.