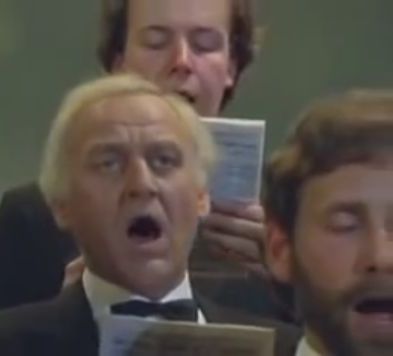 Real ale and opera are the main consolations for Inspector Morse in ITV's multi-layered series.
Along with literary allusions and the exploitation of Oxford's architectural heritage, the Morse programmes make great capital from the clever use of classical music. From the theme music, which spells out, in morse code, the name of the show's central character: Morse, to the character's participation in an amateur choir.
Morse fan the late Adrienne Simpson looked at the integrated use of music in the long running whodunnit.
MUSIC DETAILS:
PHELOUNG 'Inspector Morse theme' Music Club MCCD 069
MOZART 'Bei Männern' (Magic Flute) DG 477 5886
GLUCK 'Che faro' (Orfeo ed Euridice) ABC 465 650
MOZART 'Soave sia il vento' (Cosi fan tutte) DG 477 5886
PUCCINI 'Senza mamma' (Suor Angelica) Naxos 8.550606
FAURE 'In Paradisum' (Requiem) Naxos 8.550765
WAGNER 'Träume' (Wesendonck lieder) BBC MM 131 Vol 3 No 7
PUCCINI 'Signor Ascolta' (Turandot) Naxos 8.550606
STRAUSS 'Hab mirs gelobt' (Der Rosenkavalier) EMI 565571