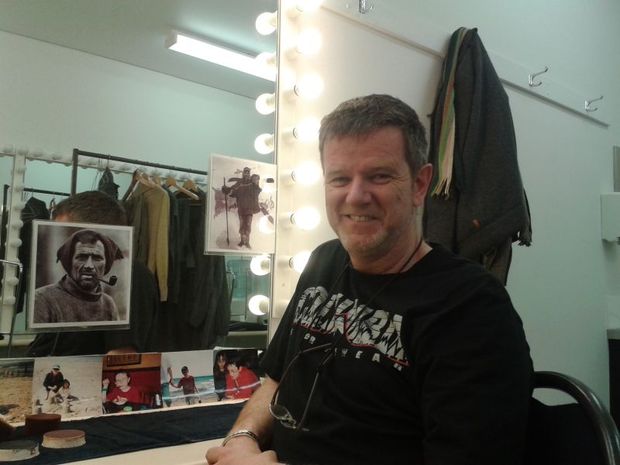 Irish actor Aidan Dooley carries pictures of Tom Crean everywhere he goes to perform his solo play about Antarctica's unsung hero. (image: V Meduna)
Tom Crean (1877-1938) was an Irish seaman who joined three Antarctic expeditions during the Heroic era of exploration. He served with Captain Robert Falcon Scott during the Discovery expedition in 1901-1904 and again during his ill-fated final expedition to the South Pole in 1910-1913. During the latter, Crean walked 56 km alone across the Ross Ice Shelf to save the life of Edward Evans, and later received the Albert Medal for his bravery.
He also served with Ernest Shackleton on his epic voyage aboard the Endurance, during which he survived months trapped on an ice floe after the ship was crushed and travelled with Shackleton and four others in a small lifeboat across the South Atlantic to South Georgia to help rescue the rest of the men still stranded on Elephant Island.
In his one-man play Tom Crean - Antarctic Explorer, Irish writer, actor and director Aidan Dooley brings to life the story of Antarctica's forgotten hero. The play began as a 15-minute performance for an exhibition at London's National Maritime Museum, from which it developed into a two-hour solo show.
You can also listen to Aidan's interview with Kim Hill here.