The Exponents

The Exponents live at the Powerstation 2013. Rhoto: RNZ / Andre Upston.
With a string of pop hits through the 80s and early 90s, The Exponents' songs - and live performances - are etched into our collective national psyche.
Included here are Exponents, Dance Exponents and Jordan Luck-related live recordings and features from Radio New Zealand.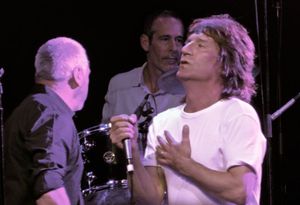 The Exponents on stage at The Powerstation 2013. Photo: RNZ.
LINKS