Live Music Highlights
Over the past year Auckland-based music reporter Nick Atkinson has been burning the mid-night oil in search of the perfect live performance. While it's hard to know which musicians will deliver a spell binding show, often the best results are in smaller and more down to earth venues.
Nick Atkinson takes us on a tour of some of his favourite haunts in and around Auckland where he plugs in to record spell-binding performances by Julia Deans, Steve Abel, Andrew Keoghan, Martin Paris and Ben King.
Produced and presented by Nick Atkinson for Radio New Zealand.
A tour of intimate venues and touching performances from local artists both popular and emerging, hosted by Music Mix presenter Nick Atkinson. The songs are: Julia Deans - A New Dialogue; Steve Abel -… Audio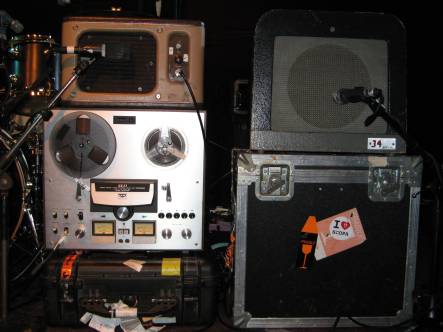 Ben King's tape loops and guitar amp.
Go to the National Music home page