Lilburn's Legacy
Lilburn's Legacy
In 2015 we celebrated the centenary of New Zealand's most widely-respected composer, Douglas Gordon Lilburn (2 November 1915 – 6 June 2001). He is sometimes referred to – rightly or wrongly – as the father, or even grandfather, of New Zealand music.
He certainly has had a huge influence on the composers of succeeding generations in practical ways through his teaching at the Cambridge Music School and Victoria University of Wellington, his establishment at Victoria of the country's first electronic music studio, his advocacy for composers' rights within APRA and the establishment of the Lilburn Trust and the Lilburn Residence Trust, both of which continue to provide composers with funding and opportunities to continue practising their art.
He delivered two perceptive lectures during his lifetime which focussed on the situation of composers in New Zealand. While adamantly exhorting composers to find their own individual voice, he nevertheless pleaded for them to be truthful to New Zealand and wished that in doing so, they would eventually create a tradition of music composition in this country that he found completely lacking when he started working in the 1940s.
But has he in any way influenced composers musically? Tim Dodd talks to five composers about the inspiration they've taken from Lilburn and how it's been expressed in their music.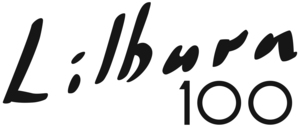 Douglas Lilburn was born in Wanganui in 1915. He moved to Christchurch to study at Canterbury University College, and went on to the Royal College of Music, London. He was tutored in composition by Ralph Vaughan Williams and remained at the College until 1939.
He returned to New Zealand the following year, and worked in Christchurch as a freelance composer and teacher.
In 1947 Douglas Lilburn shifted to Wellington to take up a position at Victoria University, and moved up the ranks to a Professor. In 1966 Lilburn founded the Electronic Music Studio at the University and was its Director until 1979, a year before his retirement.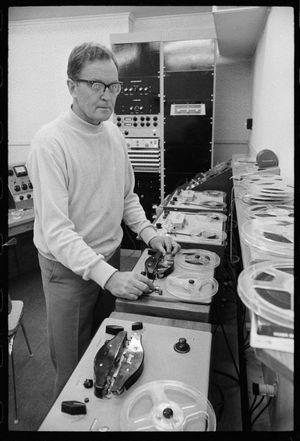 He was presented with the Composers' Association of New Zealand (CANZ) Citation for Services to New Zealand Music in 1978. In 1988 he was awarded the Order of New Zealand. Douglas Lilburn, described as "the elder statesman of New Zealand music" and the "grandfather of New Zealand music," died peacefully at his home in Wellington on 6 June 2001.
Archival recordings supplied by Nga Taonga Sound & Vision.