Navigation for Sourdough 101
Sourdough
From Sourdough 101
Taming a few million bacteria with the aim of making tasty sourdough bread at home. Our guide is baker Neville Chun.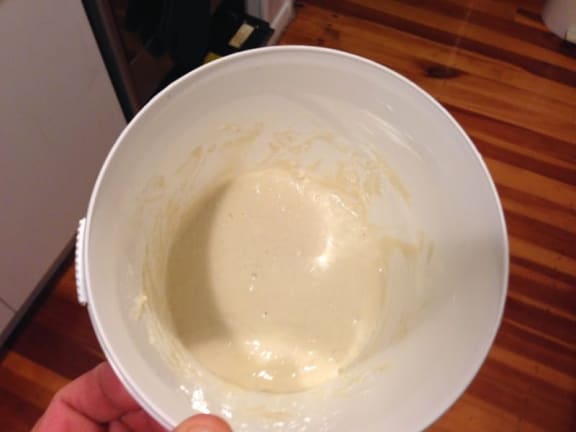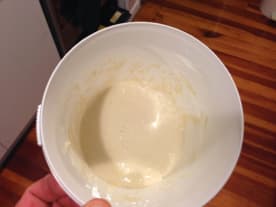 This is the preferment mixed and ready to do its thing overnight - it's a bit thicker than the starter mix.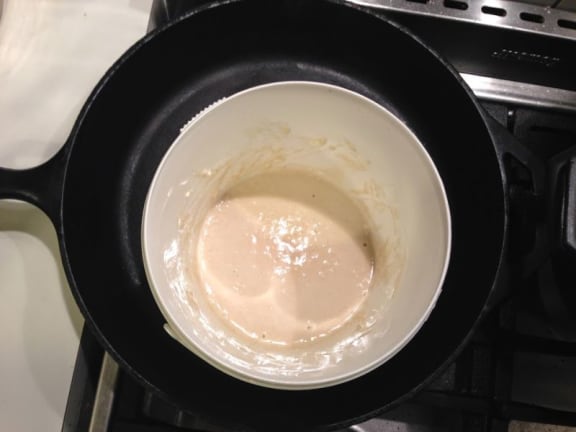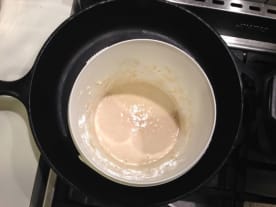 The preferment the next day - it's worked! Like a mousse or sponge.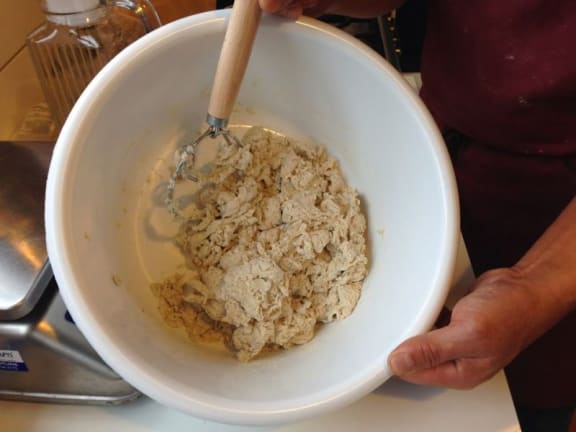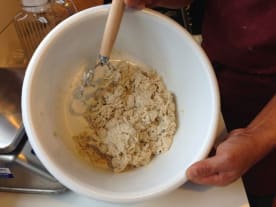 The dough needs to be shaggy for the first autolysis 30 mins stage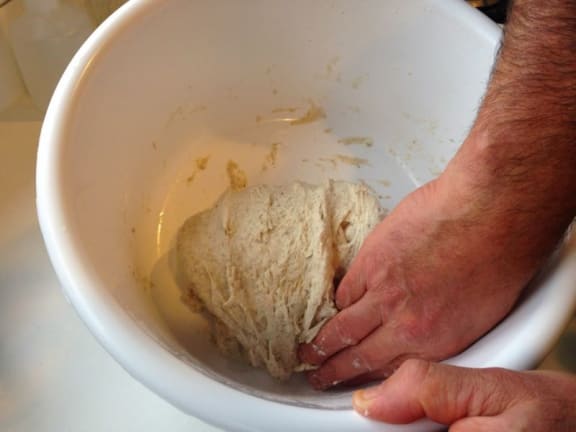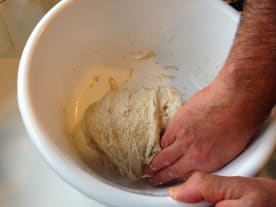 Stretch and fold the dough - do not press as you want to keep the CO2 in there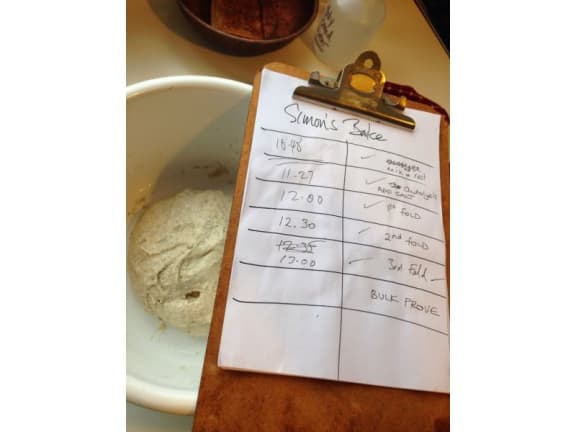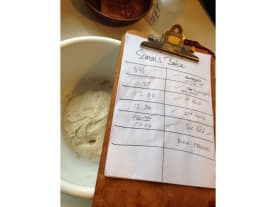 Use a sheet to record your times, and a timer!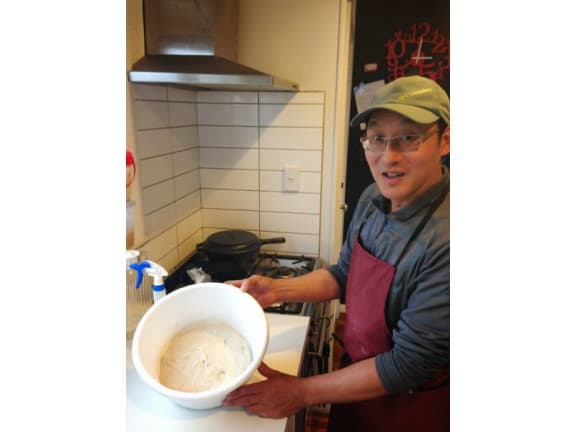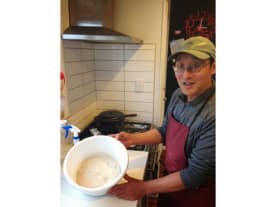 Neville with the dough after the bulk prove - it need to double in size.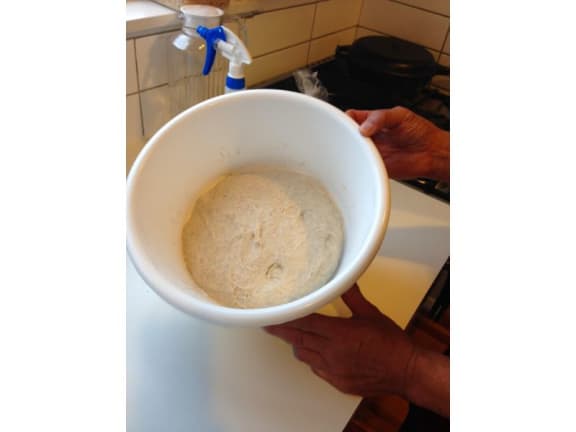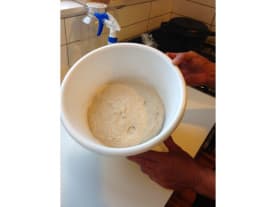 This is the dough after the bulk prove (between 1-2 hours depending on the temperature)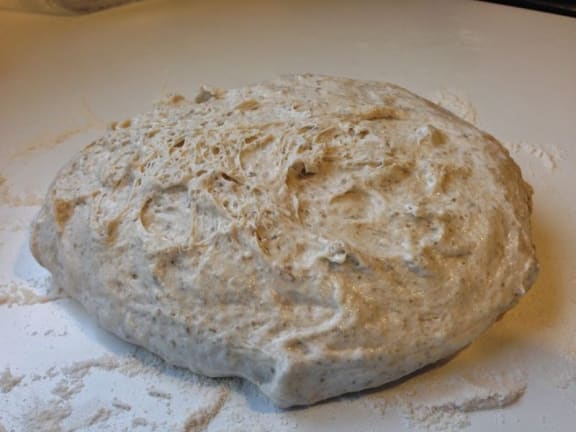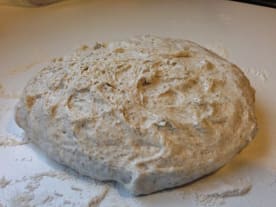 The loaf on the floured bench - let it rest for 3-4 mins and then it's ready to shape. See the gluten starting to create structure in the dough.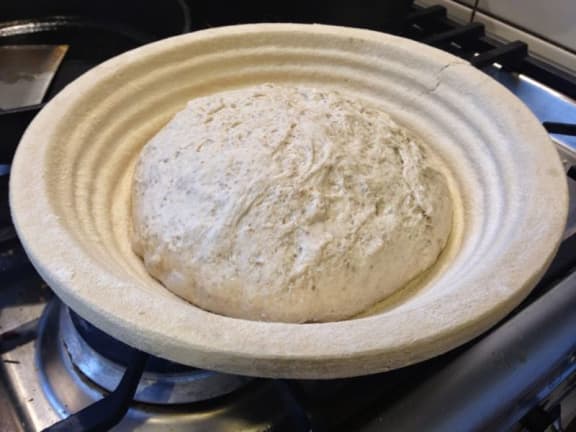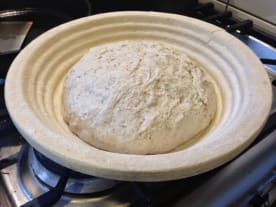 Once shaped it's in to the banneton for a final prove (it will rise to the top nearly)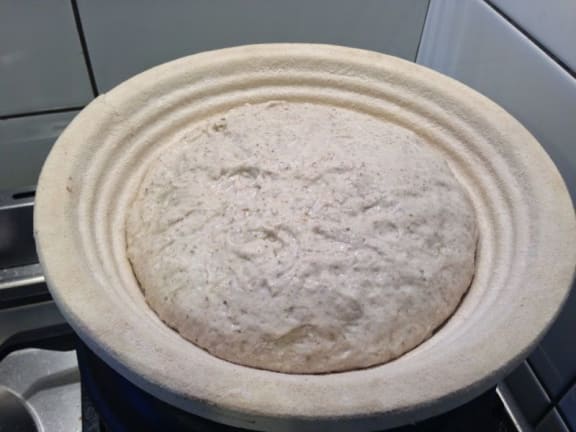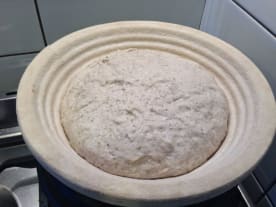 It's on it's way up! This is after 20 minutes - we kept it warm at 25 degrees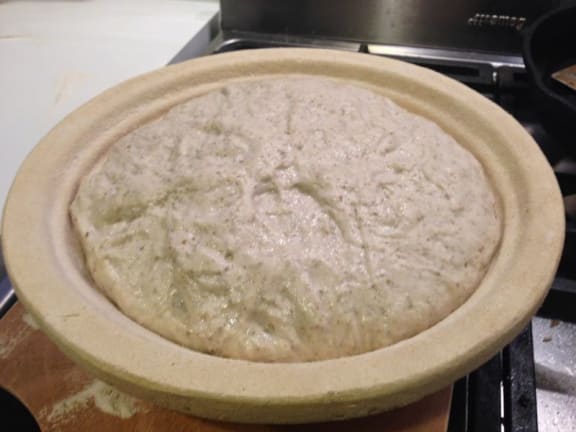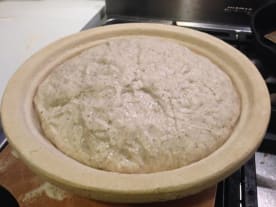 This loaf has risen (it took an hour) and the next step is to get it into the Dutch oven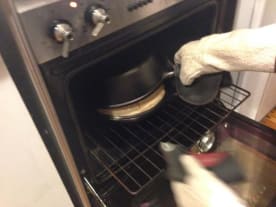 Taking the lid off after 20 minutes so we can develop the crust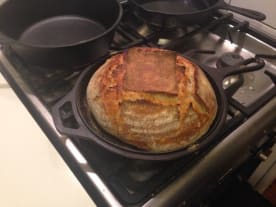 The loaf just out of the oven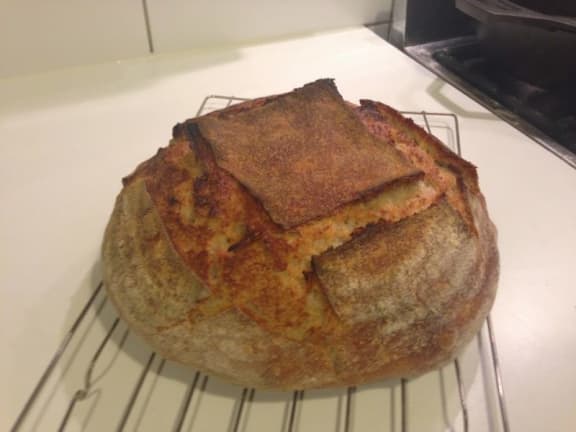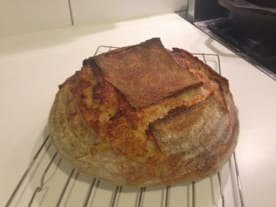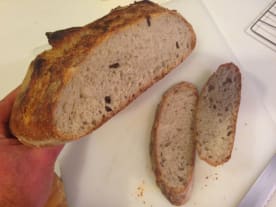 The images in this gallery are used with permission and are subject to copyright conditions.