The Bird Man
Craig Shepherd's rolling acres west of Wellington provide both haven and hospital for ducks and a range of other birds in need. Audio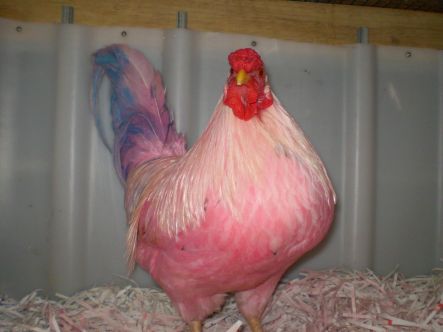 Craig Shepherd's rolling acres west of Wellington provide both haven and hospital for ducks and a range of other birds. Birds in need are sent in from all over the country and from Wellington's SPCA.
A converted double garage is home to dozens of rehabilitating ducklings. But the most eye-catching patient is Rodney the rooster. Rodney had the misfortune to be spray-painted blue and red and released as the French mascot when they played the All Blacks at Wellington in June 2009. Rodney has preened himself to pastel shades but his feathers still haven't fully recovered their waterproofing.
When Craig enters the cage of the Pied Shag he wears protective glasses and leather gauntlets.
'He thinks I'm a fish and goes for my eyes,' says Craig, and he's got a beak like a scalpel.'
Spectrum's Jack Perkins peers into cages and talks to Craig Shepherd about his passion for all things feathered.