Navigation for Nine To Noon
2013 World Press Photo Contest
In its 56th year, the exhibition is the result of a worldwide annual contest in press photography that aims to recognise outstanding visual storytelling.
World Press Photo Exhibition opens August 3 to August 25
Telecom Central
42 Willis St
Wellington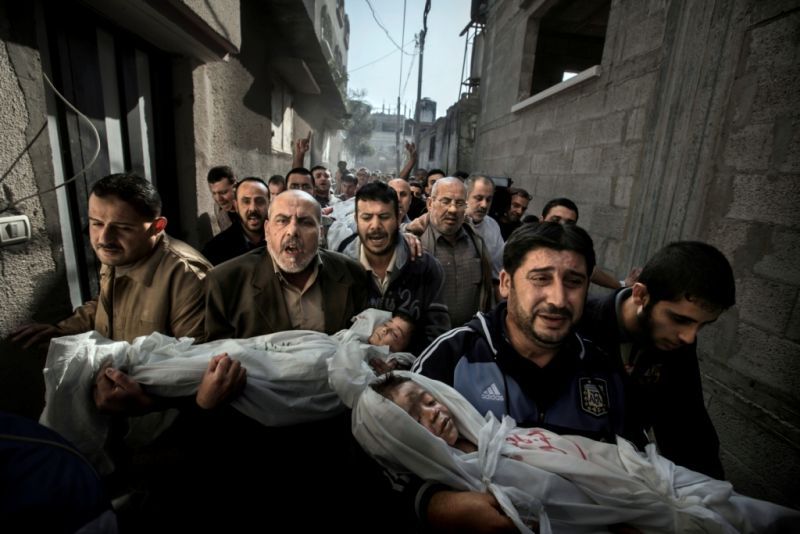 World Press Photo of the Year 2012. Paul Hansen, Sweden, Dagens Nyheter. 20 November 2012, Gaza City, Palestinian Territories./ The bodies of two-year-old Suhaib Hijazi and his elder brother Muhammad, almost four, are carried by their uncles to a mosque for their funeral, in Gaza City.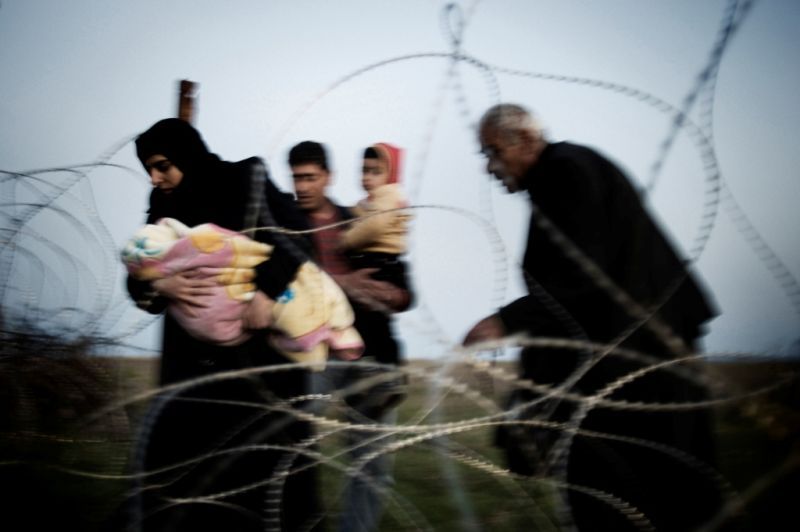 1st Prize General News Stories. Alessio Romenzi, Italy, Corbis for Time magazine. 14 April 2012, Syria-Turkey border. Displaced people attempt to cross the border from Syria into Turkey.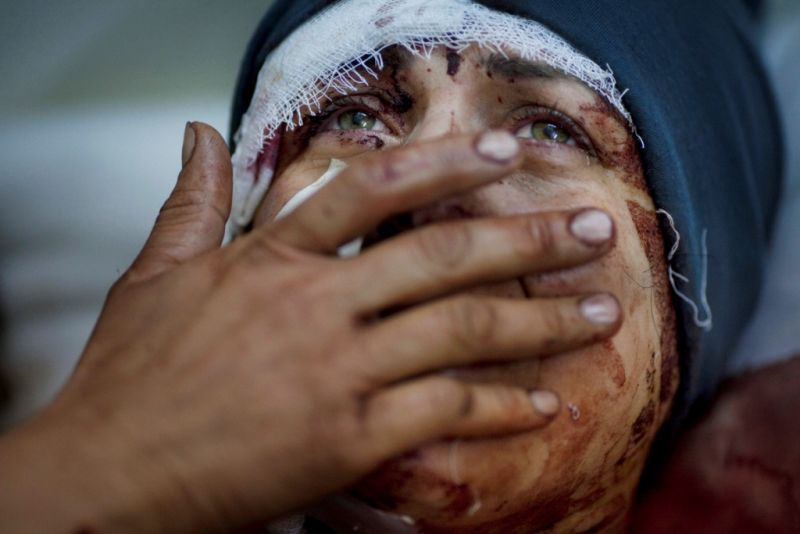 1st Prize General News Single. Rodrigo Abd, Argentina, The Associated Press. 10 March 2012, Idlib, Syria. Aida cries as she recovers from severe injuries sustained during a Syrian military bombardment of her home, in the northern city of Idlib.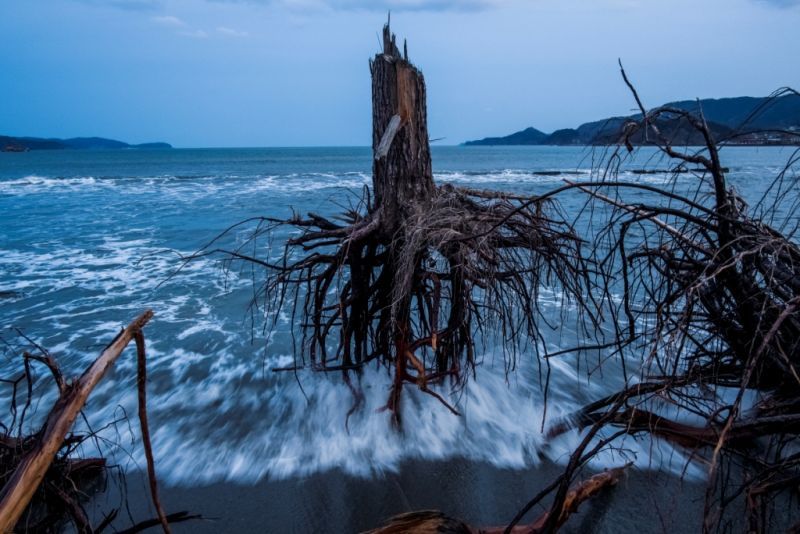 3rd Prize General News Stories. Daniel Berehulak, Australia, Getty Images. 07 March 2012, Rikuzentakata, Iwate, Japan. Uprooted pine trees still lie strewn over a beach in Rikuzentakata,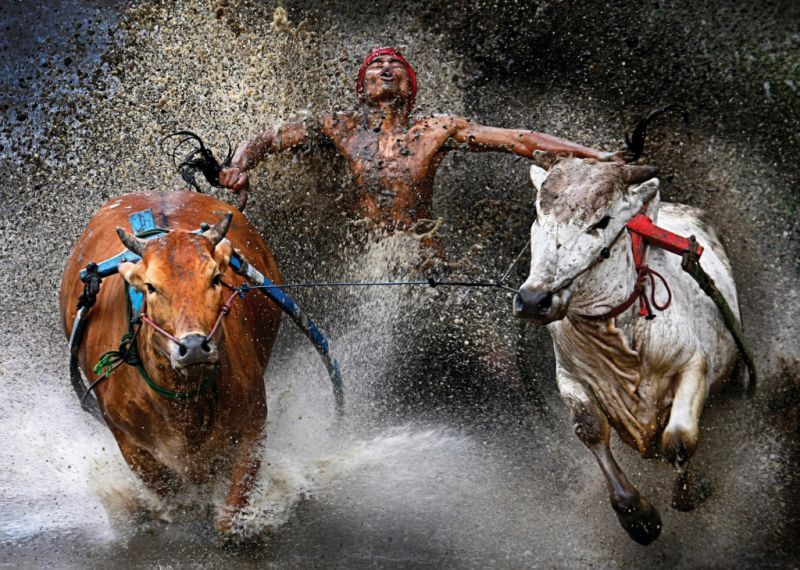 1st Prize Sports – Sports Action Single. Wei Seng Chen, Malaysia. 12 February 2012, West Sumatra, Indonesia. A competitor and his charges reach the finish of a bull race, in Batu Sangkar, West Sumatra.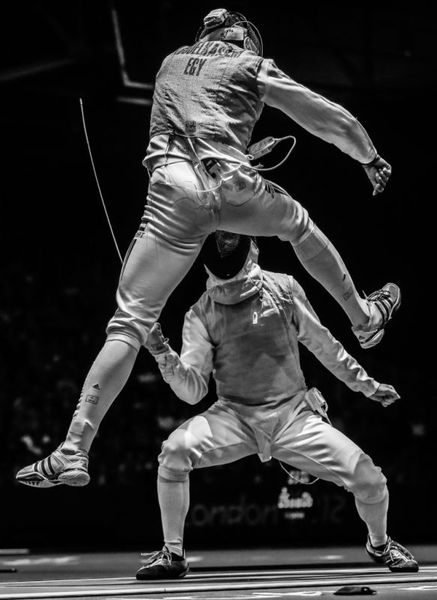 2nd Prize Sports – Sports Action Stories. Sergei Ilnitsky, Russia, European. Pressphoto Agency. 31 July 2012, London, UK. Fencing at the London 2012 Olympics.

1st Prize Contemporary Issues Single. Micah Albert, USA, Redux Images for Pulitzer Center on Crisis Reporting. 03 April 2012, Nairobi, Kenya. A woman sits on bags of waste she has salvaged, at the Dandora municipal dump, outside Nairobi, Kenya.
3rd Prize C Contemporary Issues Single. Emilio Morenatti, Spain, The Associated Press. 29 March 2012, Barcelona, Spain. Mireia Arnau (39) reacts behind the broken glass of her shop, stormed by demonstrators clashing with police in Barcelona, during a general strike on 29 March.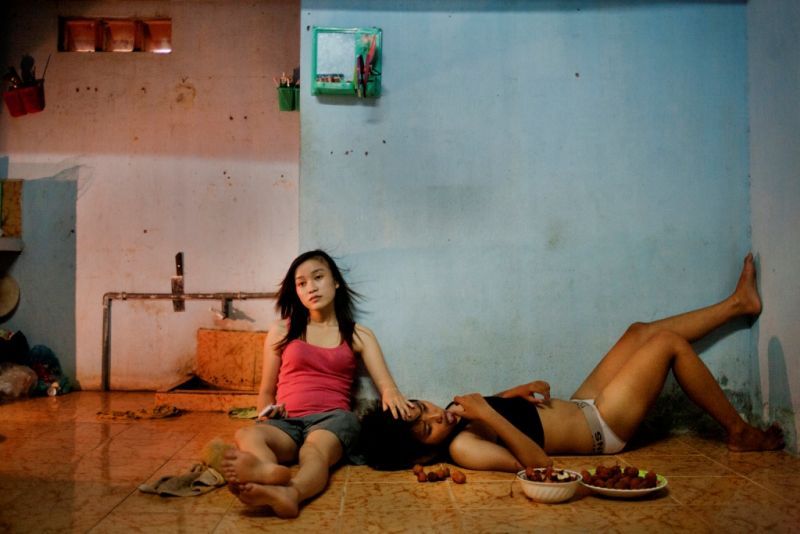 1st Prize Contemporary Issues Stories. Maika Elan, Vietnam, MoST Artists. 22 June 2012, Hoh Chi Minh City, Vietnam. Phan Thi Thuy Vy (20, left) and Dang Thi Bich Bay (20), both students, relax at the end of the day watching television. They have been together for a year.

2nd Prize Daily Life Single. Søren Bidstrup, Denmark, Berlingske. 08 July 2012, Jeselo, Italy. The photographer's family, early one morning on summer holiday in northern Italy.

1st Prize Daily Life Stories. Fausto Podavini, Italy. 01 June 2010, Rome, Italy Mirella was married to her husband Luigi for over 40 years. At the age of 65, Luigi began to show symptoms of Alzheimer's disease. For six years, Mirella cared for Luigi herself, at home in Rome.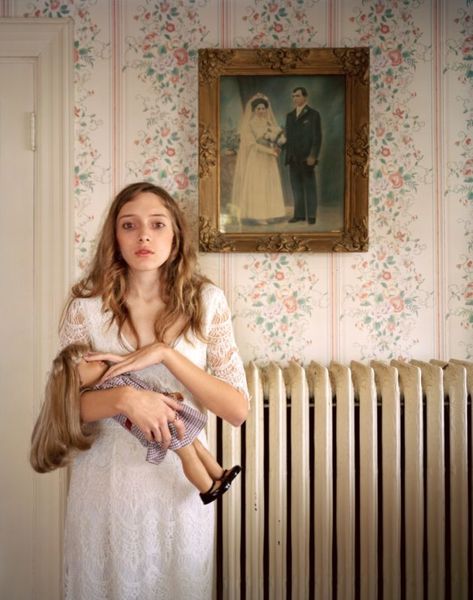 3rd Prize People – Observed Portraits Single. Ilona Szwarc, Poland, Redux Pictures. 19 February 2012, Boston, Massachusetts, USA. Kayla stands with her American Girl doll, in front of a portrait of her ancestors at home in Boston.

1st Prize People – Observed Portraits Singles. Nemanja Pančić, Serbia, Kurir 27 February 2012, Belgrade, Serbia. Milan (4) leaves the hospital on 27 February, three months after surviving a family suicide attempt in which both his father and mother died. All three jumped from a sixth-floor balcony, in Belgrade, Serbia. Milan's parents had been experiencing financial difficulties in the midst of a struggling national economy.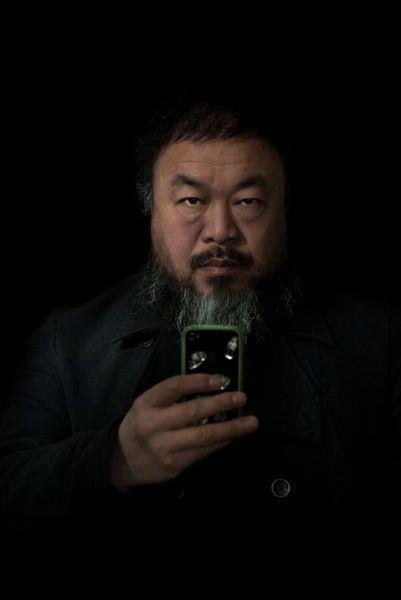 2nd Prize Prize People – Staged Portraits Single. Stefen Chow, Malaysia, for Smithsonian magazine. 06 February 2012, Beijing, China. Chinese artist and dissident Ai Weiwei is active across a number of media, including sculpture, installation, architecture, photography and film.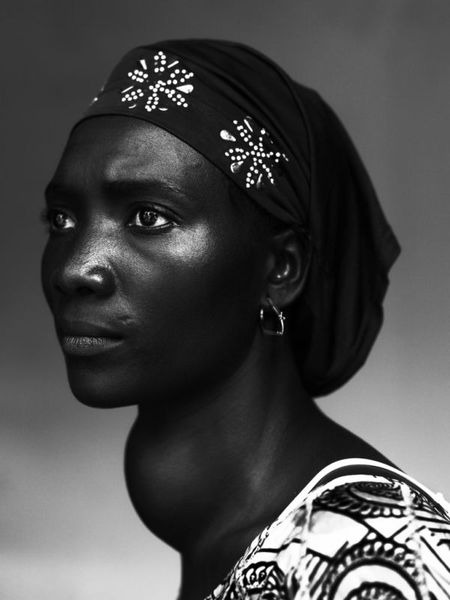 1st Prize People – Staged Portraits Stories. Stephan Vanfleteren, Belgium, Panos for Mercy Ships/De Standaard. 17 October 2012, Conakry, Guinea. Makone Soumaoro (30) "My neck doesn't hurt, but I worry that it swells so much. I hope it is not a tumor, because I'm a housewife and my husband and children need me." People receiving treatment on Africa Mercy, a hospital ship docked at Conakry, Guinea.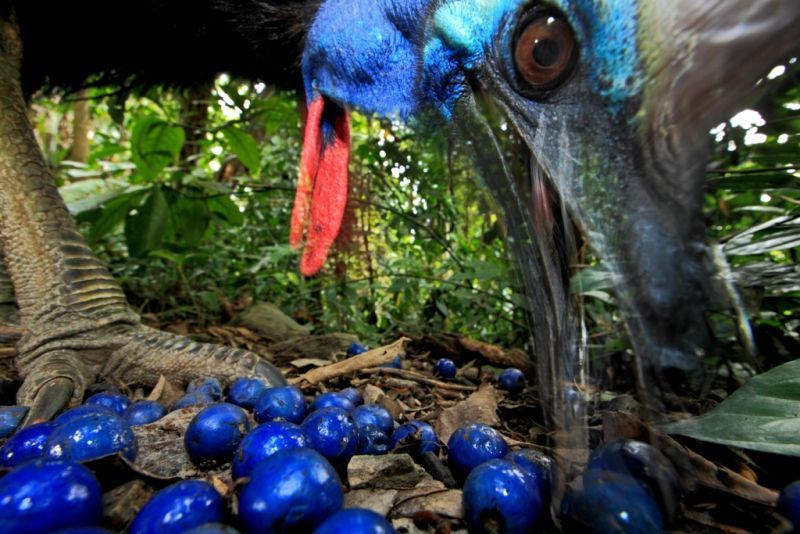 1st Prize Nature Single. Christian Ziegler, Germany. 16 November 2012, Black Mountain Road, Queensland, Australia. A southern cassowary (Casuarius casuarius) feeds on the fruit of the blue quandong tree. The flightless birds grow up to two meters in height, with males weighing some 55 kg, and females 76 kg.
1st Prize Nature Stories. Paul Nicklen, Canada, National Geographic magazine. 18 November 2011, Ross Sea, Antarctica. Swimming emperor penguins shoot to the water's surface. The cloud of bubbles they create may help confuse predators.
The images in this gallery are used with permission and are subject to copyright conditions.