Nine To Noon for Monday 27 January 2014
09:05 Free play at school
Bruce McLachlan is the principal of Swanson Primary School in West Auckland; and Associate Professor Rachael Taylor from Otago University, who is the principal investigator of the PLAY study.
09:25 The US professor trying to get inside the minds of Ponzi scheme operators
Melissa Baucus, a Professor of Entrepreneurship at Otago University, is gathering data on US Ponzi schemes in the last 10 years with the aim of helping future business people avoid bad decisions and perhaps provide warning lights for potential investors.
09:40 Lorde and The Grammys
Chris Willman is a veteran American music journalist. He writes for Rolling Stone, New York magazine, the LA Times, Entertainment Weekly, and other publications. He is the author of the book Rednecks and Bluenecks: The Politics of Country Music. He's been hitting up the pre-Grammys parties in Los Angeles ahead of the big event.
10:05 Author Jillian Sullivan - building a straw bale house
Jillian Sullivan had long dreamed about building her own home. When her situation changed dramatically a couple of years ago – her marriage ended, the last of her five children left home – Jillian decided the time was right to find somewhere new to live. After living in Motueka for 30 years, she headed further south, and embarked on a new adventure. She has now built and is settled in her straw bale house.
Gallery: Straw Bale House
Video clips by Declan Wong: Beginning of house and straw; Second stage with mud; Sven Johnstone showing us how it's done (mudding).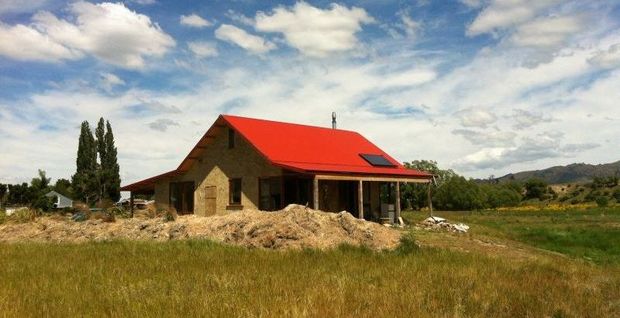 The house in summer. Photo by Jillian Sullivan.
10:35 Book Review with Phil Vine - best summer read
Dance Dance Dance by Huraki Murakami
10:45 The Reading: The Night Book by Charlotte Grimshaw
A satirical take on contemporary New Zealand society and politics. About love and relationships, power and the past, it's loaded too with spin; political, social, and literary. Read by Michael Hurst. (Part 6 of 12)
11:05 Politics with Matthew Hooton and Mike Williams
11:20 Food: Aubert de Villaine and Nick Mills
Winegrower Aubert de Villaine is co-owner and co-director of the Domaine de la Romanee-Conti. Some of the world's most expensive wines are produced on its 4.5-acre vineyard in Burgundy. He's in New Zealand as part of the Climats of Burgundy delegation to present a case to the Government to support a nomination for the region to be listed as a UNESCO World Heritage Site. Nick Mills is Wanaka winegrower and co-founder of the Central Otago Burgundy exchange.
11:45 Off the beaten track with Kennedy Warne
Lost and found.
Music played in this show
Artist: Lorde
Song: No Better
Composer: Lorde
Album: new single
Label: Universal
Artist: Joni Mitchell
Song: California
Composer: Mitchell
Album: 71-Blue|
Label: Reprise