Mrs Parker
In the winter of 1954 two schoolgirls - Pauline Parker and Juliet Hulme - murdered Pauline's mother on a remote walking track in Christchurch, New Zealand.
Sixty years later the case still fascinates many. There's a seemingly never ending supply of articles, films and books all speculating on the motives and relationship between the two murderers. Were they 'girls gone mad', or 'girls gone bad?'
Ruth Beran travelled back to the crime scene with author Peter Graham, to discover what echoes of this case remain in the buildings, landscape, and people of Christchurch; and what this might reveal about current societal attitudes towards women, lesbianism, crime and punishment.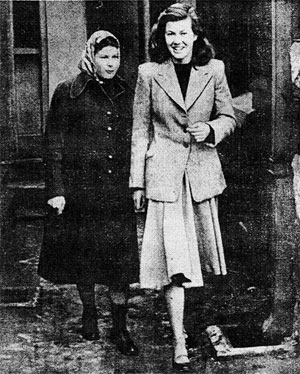 Pauline Parker and Juliet Hulme - Star-Sun 23 August 1954. Christchurch City Libraries
Links:
The 1954 Parker-Hulme matricide was the famous murder behind Peter Jackson's film 'Heavenly Creatures'. Two teenage girls - Pauline Parker and Juliet Hulme - murdered Pauline's mother. Ruth Beran… Read more Audio