Navigation for Station navigation
Wayne Mowat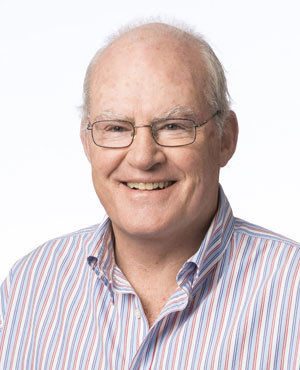 Former Newsreader, producer and presenter of Wayne's Music
Wayne retired in July 2014 after over 40 years service at Radio New Zealand.
Wayne started as a copywriter in the 1960s on Dunedin's 4ZB. Then came 18 months in a lively copy room at 2ZW in Wanganui before he did a four year OE. Wayne was posted as a presenter to Twin City Radio in Hawkes Bay, before becoming the first host on the full commercial Networked Tonight Show for eight years.
After a short stint as announcer-In-charge on Wellington's 2ZB, which included fronting the network coverage of the 1984 Olympic Games from Los Angeles, he made the move to National Radio's Nine To Noon programme for five years, with local issues and current affairs, before becoming the regular host on In Touch With New Zealand on weekdays.
Wayne loves getting out of the studio and has presented the programme from many parts of New Zealand including the 101FM roll-outs over the past few years. He reported on The Lord Of The Rings Parade in Wellington for the movie premier, and covered the Tomb Of The Unknown Warrior ceremony.
RNZ Programmes
Catch the sounds that shaped the decades. Songs you don't hear much anymore from the elegant 1920s, 30s & 40s... to the 1950s and swinging 60s when everything was fab, gear, and groovy!
Search results for Wayne Mowat