Navigation for Station navigation
Susan Murray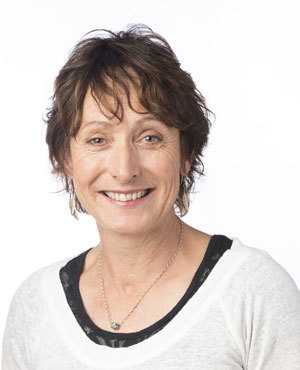 Producer and presenter of Country Life
Susan Murray accidentally started her radio career splicing tapes and timing commercials with an after-school job at King Country Radio in Taumarunui. Since then, radio news reporting or feature programme-making has been her main interest. She has had the joy of working for Country Life since 1999, meeting a vast array of stimulating people in far flung areas. She hopes the programme reflects the diversity, skill, knowledge and personality of those people living and working outside of the 50km zone. Susan is shepherd to 20 ewes, one young ram lamb and one old ewe at Sheep Heaven, a lifestyle block at Ngahinapouri in Waikato. She also has one useless sheep dog, and a superior set of sheep yards.
Susan Murray is based in Hamilton, job sharing her role with Carol Stiles. Together they cover the North Island.
RNZ Programmes
Country Life takes you down country roads to meet ordinary people achieving their dreams. We live in a beautiful country...
Search results for Susan Murray