Navigation for Station navigation
Simon Morton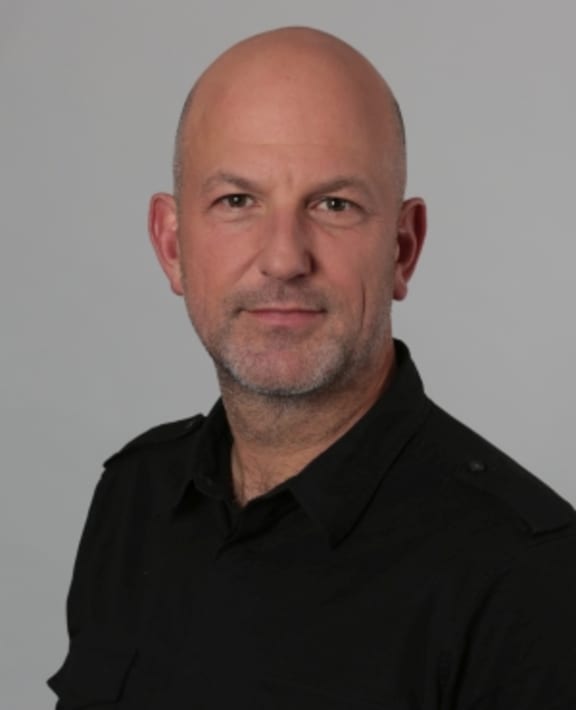 Former producer and presenter of This Way Up
Simon Morton is a curious person who's easily distracted.
He established the award-winning weekly consumer/science technology programme This Way Up in 2005. He's won a few gongs along the way including a Gold Medal for best social issues or current affairs programme at the New York Festival Radio Awards 2012 for the programme Broken River.
He's presented and co-produced a number of TV shows: Why We Buy (TVNZ One), Use As Directed (TVNZ 6/7) and Tales From Te Papa (TVNZ 6/7 with a book version and educational DVD published), Along for the Ride (TVNZ One) and Forensics: The Science Behind The Truth (Prime). He's also contributed to the BBC World Service Click programme.
Before moving into radio in 2001, Simon had a varied and disjointed 'career'. His first proper job was a three-year stint for Bungy pioneer AJ Hackett. Before this he worked as a recruitment consultant in London, repaired skis in France, cleared tables at a Palm Beach country club and was MC of a weekly talent night in Majorca.
Simon's worked at the BBC World Service in London producing the weekly technology series, Click (Digital Planet) and has also produced work for National Public Radio in the US, the Canadian Broadcasting Corporation and the Australian Broadcasting Corporation.
Outside work he enjoys riding his bikes, cooking, eating, skiing and having fun with his family based in Wellington.
Search results for Simon Morton
A political commentator says the events in the National Party over the last 12 hours have been "destructive".

National's leader Judith Collins has demoted Simon Bridges to the backbenches after… Audio

Our ten most popular features this year are a mixed bunch – child literacy, gut health, India's call centres and an LSD advocate.

For This Way Up's last shows, presenter Simon Morton and longtime producer Richard Scott have trawled through the archives of 600 shows recorded over the past (nearly) 13 years. This week, they mark… Audio

With This Way Up's last show on Saturday 7 July, presenter Simon Morton and longtime producer Richard Scott have trawled through the archives of 600 shows recorded over the past (nearly) 13 years… Audio

This Way Up is finishing up on 7 July. This week, presenter Simon Morton and producer Richard Scott look back at some of the fascinating people they've met, including a scam-baiter, a roadkill-counter… Audio, Gallery

After China's restrictions, where's your recycling going to go now? BITS+BYTES: hi tech World Cup and how natural is your wine? Audio

Walk your way to better health, and another Facebook data breach? Audio

Simon Morton signs off... nearly!

After almost 20 years at RNZ Simon Morton has decided to hang up his mics and take a break from RNZ. That means This Way Up will be coming to an end on Saturday 7 July 2018. Here's a personal message… Video

Graffiti detection in real time, assessing gut health with swallowed sensors, eyebrows: why you have them, and will Apple start making its own shows? Audio

Polystyrene is the protective packaging material that encases many parts of our consumer lives. Packed safely and soundly within it, everything from TVs, ovens, computers and even meat arrive safely… Audio

Recycling polystyrene, developing the next generation of non-addictive painkillers, low wage jobs in the digital economy, and are consumer genetic tests worth it? Audio

Bits+Bytes with Peter Griffin and Emily Wang of Datacom. This week, YouTube wants a bigger slice of the streaming music pie and is taking on Spotify, Apple Music and Tidal. Plus Google and Facebook… Audio