Navigation for Station navigation
Phil Smith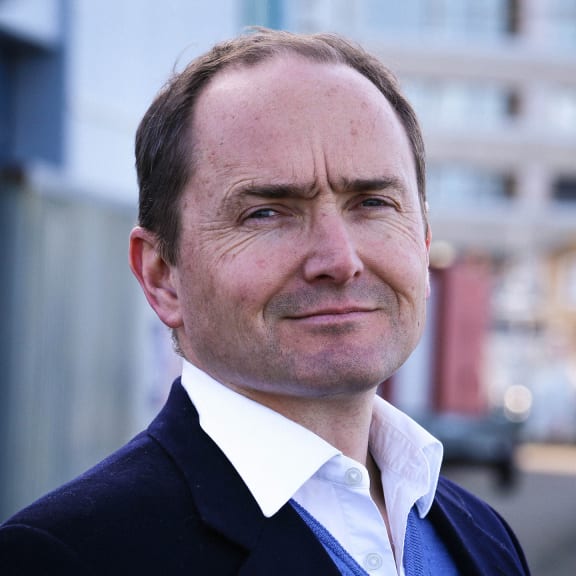 Phil Smith is a documentary producer and journalist who has reported for RNZ from China, India and Australia. He produced live current affairs on RNZ before focussing on documentary production, enjoying covering a plethora of subjects and styles across politics, current affairs, rural, history, literature, religion, human rights, justice, philosophy, science, environment, culture, comedy, music and the arts. Who ever said journalists can't have fun.
His documentaries have won five Qantas Awards and two Media Peace Awards. In 2002 he was awarded a David Low Chevening Journalism Fellowship and spent time at Oxford researching the Politics of Law and Order. In 2006 he was awarded a Roselyn Carter Fellowship by the Carter Centre in Atlanta, US. His research focussed on the public fear of mental illness; and failings in mental health care within the New Zealand penal system.
He produces and presents The House which brings legislation, insight and insights from Parliament.
He has long been fascinated by politics; possibly since, as a rather small ten year old, he met the then Prime Minister Robert Muldoon who seemed very important but wasn't much taller than Phil then was.
RNZ Programmes
Legislation, issues and insights from Parliament.

The House audio on demand is where audio lives as it went to air on RNZ National. Web articles and online audio live on The House main page.
Search results for Phil Smith