Navigation for Station navigation
Noelle McCarthy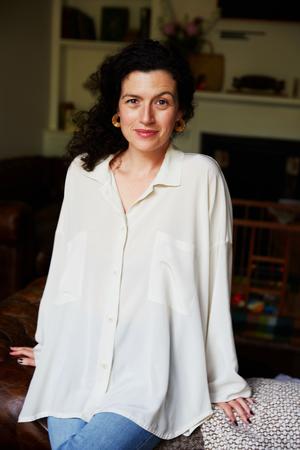 Host of the podcast series A Wrinkle in Time and Summer Noelle
Journalist and broadcaster Noelle McCarthy is one half of Bird of Paradise
Paradise productions along with her husband, screenwriter John Daniell. They run their podcast production studio out of a hundred-year old farm-house in the Wairarapa.
Noelle first came to RNZ as the host of long-running holiday interview show Summer Noelle in 2007. Since then she's worked as a producer, podcast-maker and regular on-air fill-in across a range of RNZ shows, including Saturday Morning, Sunday Morning, The Panel and Nine to Noon.
Recent podcasts include her feminism series Venus Envy in association with Auckland Museum and Ours with Te Papa. Her RNZ series on ageing "A Wrinkle In Time" was a New York Radio Awards finalist in 2017.
She's a regular host of the long-running LATE series of live events at Auckland Museum and has written columns for The New Zealand Herald, regular reviews for Metro and stories, articles and essays for The Spinoff, Sunday and Viva among others. In Ireland, she's provided commentary for RTÉ radio and written for The Irish Times and The Irish Examiner. She's currently producing a new podcast: Getting Better- The Journey of a māori medical student, for the RNZ and NZ on Air Joint Innovation Fund, and acquainting herself with the joys of hen-keeping.
Search results for Noelle McCarthy