Navigation for Station navigation
Nick Bollinger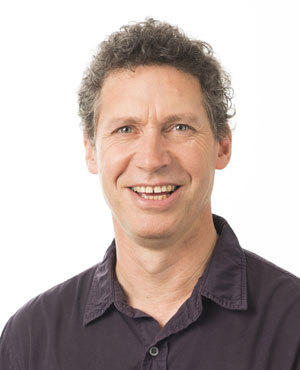 RNZ Programmes
Nick Bollinger reviews the latest album releases.
Search results for Nick Bollinger
Nick Bollinger discusses an exploration of identity from honey-voiced singer Moses Sumney; a melancholy and atmospheric set from Lyttelton all-rounder Ryan Fisherman; and the first album in three… Audio

Nick Bollinger discusses another concept album about intimacy from Perfume Genius; story-songs with deep Balkan roots from Damir Imamovic; and the Afro-futurist jazz of Shabaka and the Ancestors. Audio

Nick Bollinger discusses the majestic debut of Wellington-based Giantess; the jaded observations of Andrew Fagan; and the Mississippi-soaked soul of Amy LaVere. Audio

Pioneering rock 'n' roll singer Little Richard - known for his hit song Tutti Frutti - has died at the age of 87.

He influenced The Beatles, Elton John and Elvis Presley, and his mix of blues, R&B… Video, Audio

Nick Bollinger discusses the truthful voice of Lucinda Williams; the flamenco pop fusion of Rosalía; and an unexpected love letter from gothic rocker Glenn Danzig. Audio

Nick Bollinger counts down his ten favourite singles

When RNZ Music's Nick Bollinger was three, he was given a wind-up gramophone and a pile of old 78s. That's where his passion for music began, and hasn't really stopped since. He shares his musical…

Nick Bollinger reviews a set of travellers' testimonies from Reb Fountain; psych-rock space jams from The Dream Syndicate; and unashamed romanticism from Ron Sexsmith.

  Audio

Nick Bollinger discusses the ways Fiona Apple has channelled her rage into a spectacularly creative new album, and a bleak yet affectionate portrayal of modern Britain from northern troubadour Richard… Video, Audio

Nick Bollinger discusses the lockdown disco of dance pop icon Dua Lipa; a credible comeback from New York City rockers the Strokes; and the travellers' tales of solitary guitarist M. Ward. Audio

In the Sampler this week Nick Bollinger reviews songs with a southern accent from Waxahatchee; jazz-soul fusion from Thundercat and minimalist meditations from Nils Frahm. Audio

Times are changing for Nick Bollinger and Rough Justice. Audio

Nine great music books to read during lockdown

The RNZ Music team present their favourite music books for your isolation reading pleasure!