Navigation for Station navigation
Mary Wilson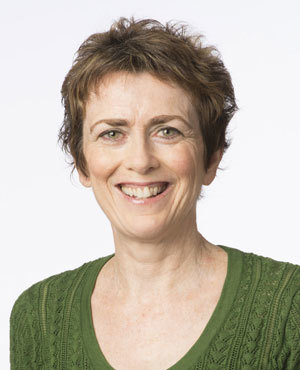 Former Presenter of Checkpoint
Mary hosted Checkpoint from 1997 until 2015.
In that time the programme developed into one of New Zealand's top rating news programmes, winning awards for best programme and best presenter.
Her uncompromising tenacious style won respect from commentators, interviewees and listeners.
Before she took the Checkpoint job, Mary worked as a reporter for RNZ. She started her career in 1988 on a community station in Greymouth before moving to New Plymouth, Palmerston North and then on to Wellington's 2ZB.
She was RNZ's national education and health reporter and worked with a team of journalists on Checkpoint before taking over as presenter.
Currently Mary is Director of News Programming for RNZ National.
Search results for Mary Wilson
On this week's Nashville Babylon Mark has reggae from Dr Alimantado, blues from King Porter and Etta James, a classic courtesy of Warren Zevon plus new music from Howe Gelb and the Colorist Orchestra.

…

In this week's Pocket Edition, Foo Fighters guitarist Chris Shiflett speaks about the band's new album Medicine at Midnight. Ziggy Marley reflects on his father - Bob - and his musical legacy, and we… Audio

Mary Wilson, the longest-reigning original Supreme, has died at 76.  Audio

WATCH: NZ singers perform 'Ka Waiata ki a Maria' live at London's Royal Albert Hall

RNZ Music is excited to share this special live performance of traditional Māori Catholic hymn 'Ka Waiata ki a Maria'. The performance is part of an hour-long show by 21 UK-based New Zealand singers… Video

A furious Kiwibank customer wants to know why he was sent someone else's statement and what has happened to his.

Dave Lesperance got a nasty surprise when he got an email yesterday that was supposed… Audio

A Dunedin family has gone into isolation for two weeks as they anxiously wait to find out if more people at Logan Park High School may be infected with coronavirus.

The school is closed today and… Audio

William Dart reviews new releases from two singer-songwriters now going solo: the Scottish Isobel Campbell (ex Belle and Sebastian) and the American Brittany Howard (ex Alabama Shakes). Video, Audio

Performed at Auckland Chamber Orchestra's Composer Portrait concert dedicated to the music of Annea Lockwood in Raye Freedman Arts Centre, 11 August 2019. Video, Audio

On 13 May we lost the 97-year-old singer and actress Doris Day. In this New Horizons William Dart plays some of the musical sunshine that she left behind. Video, Audio

On this week's show Mark plays the very best in country, soul and rock 'n' roll with tracks from Calexico, Jim White, Vic Chesnutt and Grand Drive. There's also ska from Laurel Aitken, a live song… Audio

William Dart takes a listen to two new albums which "re-imagine" the songs of Elton John and Bernie Taupin, featuring artists as diverse as Lady Gaga, Mary J Blige, and Willie Nelson. Video, Audio

Overdubbed films have a bad reputation in the English-speaking world, but if done well can be superior to subtitled films, says a former Studio Ghibli producer. Video, Audio