Navigation for Station navigation
Lynda Chanwai-Earle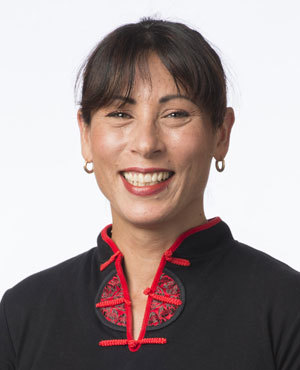 Former producer and presenter of Voices
Multi-talented writer and performer Lynda Chanwai Earle is a fourth-generation Chinese New Zealander. Born in London in 1965 she spent her early childhood in Papua New Guinea before completing her education in New Zealand. She studied creative writing with Albert Wendt and graduated from the University of Auckland with a Bachelor of Fine Arts in 1990 and a Diploma in Drama, 1994. Lynda also graduated with a Masters of Arts in Creative Writing at Victoria University's International Institute of Modern Letters in 2006.
Lynda represented New Zealand at the inaugural Hong Kong Literary Festival in 2001, the 2002 Philippines Asia–Pacific Poetry Conference, was Trans-Tasman writer at the 2003 Queensland Poetry Festival and attended the Shanghai Literary Festival in 2005 as guest writer. Lynda was short-listed again for the Bruce Mason Awards, 2010. Lynda worked at Radio New Zealand producing Voices (formerly Asian Report) from May 2011 to July 2018. She lives in Wellington with her two young daughters.
RNZ Programmes
True stories of what it takes to raise children on your own in New Zealand.
Search results for Lynda Chanwai-Earle