Navigation for Station navigation
Kirsten Johnstone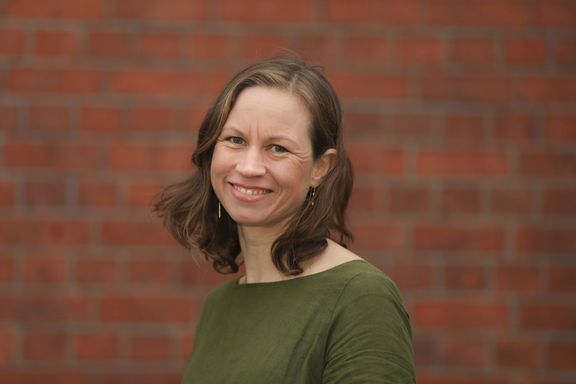 Kirsten is a content producer for RNZ Music, telling stories across the contemporary music spectrum.
Her first instrument, at the age of three, was the chanter from her Dad's set of bagpipes. She also credits him with her penchant for prog-rock. Kirsten spent her teenage years listening to loud music in Hawkes Bay and Whanganui, while honing her classical flute playing skills on the side. She sometimes left flutes at bus stops, but they always came back. Kirsten has an honours degree in performance flute, but decided that being in an orchestra, with someone waving a stick at her, was not the right fit.
Kirsten played in Rhian Sheehan's band for a while, hosted some shows on Radioactive, and made a lot of coffee. After a stint in TV post-production, she persuaded Concert FM to give her a job filing CDs, switched over to National soon after, and has been at Radio New Zealand ever since. She's learning to play the banjo, and likes the murder ballads best even though they're really politically incorrect.
RNZ Programmes
Host Kirsten Johnstone and fellow music obsessives offer a weekly handpicked selection of good music from Aotearoa and abroad. Download it here for 30 days only.
Search results for Kirsten Johnstone