Navigation for Station navigation
Grant Walker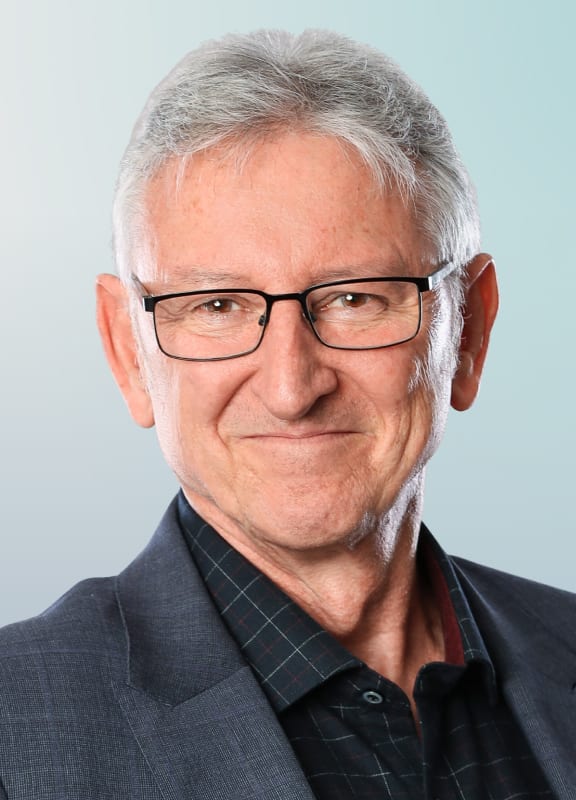 Grant started his broadcasting career in 1978 and since then has been in a variety of roles both in radio as a breakfast host and newsreader, through to Television where he was the voice or host of numerous shows including Sale of the Century, Wheel of Fortune, Telebingo and Dancing with the Stars… and was an actor in Facelift playing many parts including the late Paul Holmes.
He has tutored at the NZ Radio Training School as well as iwi radio stations and has owned and managed his own radio station.
He is also an MC and voice over artist and in his spare time he even managed to write a children's book.
Search results for Grant Walker
This week we've communion hymns, a psalm from the Scottish Psalter, and some hymns from writers who are proof that age is no barrier to trying something new. Audio

On this week's Nashville Babylon Mark has birthday tunes for Paul McCartney and Nick Drake, soul from Dusty Springfield and Etta James, more from Steve Earle's latest album 'Jerry Jeff' plus a trio of… Audio

The British DJ at the centre of this event says he has been the target of hate and abuse online. Audio

There are five locations of interest as a result of the Omicron case in the community. Audio

This week's NZ Screen History looks back at one of New Zealand's most beloved quiz shows. Sale of the Century ran for more than 1000 episodes and gave away countless prizes including cars! Audio

Grant Walker and Clive Cockburn with musical memories. Audio

Grant Walker and Clive Cockburn with musical memories. Audio

From Split Enz to Forenzics: Eddie Rayner talks with Sunday Night's Grant Walker and plays music that's inspired him over the decades. Audio

Coming up in Hymns on Sunday, some communion hymns, a psalm from the Scottish Psalter, and we hear hymns from two writers who are proof that age is no barrier to trying something new. Audio

It's the biggest hit New Zealand movie you've probably not heard of unless you've been looking in the right direction. It's called Alien Addiction and it's Number One on the New Zealand I-Tunes chart… Video, Audio, Gallery

Judith Collins emerged from last night's National Party emergency caucus meeting as the victor, taking over the mantle of leadership with just 66 days to go until the election. Audio