Navigation for Station navigation
David Steemson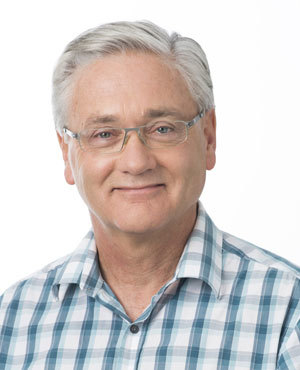 Producer and presenter of Spectrum and Auckland Stories
David Steemson has worked for Radio New Zealand since before the coming of mankind. Working for Spectrum for the last ten years, though, has helped make him young again.
"Spectrum is about New Zealand tales, and the people I meet are so passionate as they tell their stories. I love it." And that's despite nearly every Kiwi's first response on being told by David he wants an interview: "Oh, there's nothing special about me." (exasperated sigh).
David Steemson is based in Auckland. For Spectrum, he covers the North Island north of Lake Taupo.
RNZ Programmes
An iconic documentary series which captured the essence of New Zealand from 1972 to 2016.

David Steemson finds out about Auckland's taniwha.
Search results for David Steemson