Navigation for Station navigation
Charlotte Ryan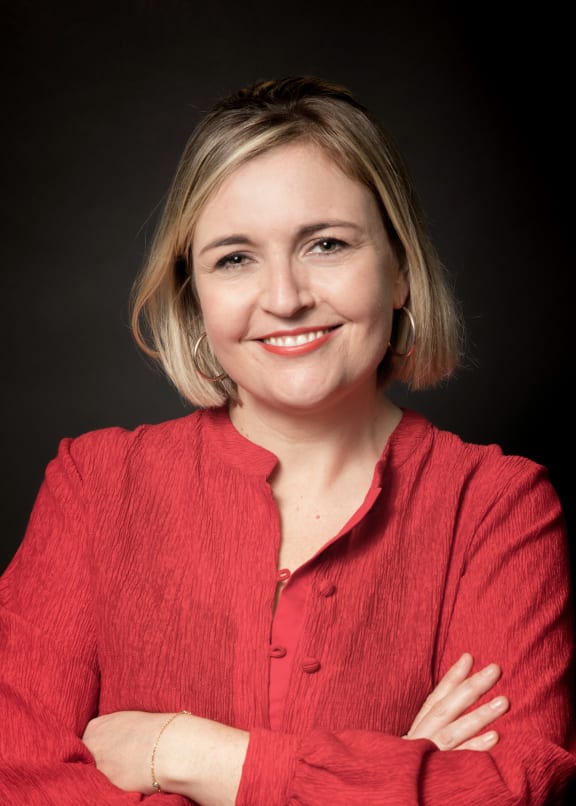 Charlotte is an award-winning broadcaster with almost 20 years' experience. She's hosted high-profile shows on Radio Live, Kiwi FM, and Auckland's 95bFM, as well as co-hosting political TV show Back Benches (with RNZ's Wallace Chapman), and Three's Paul Henry Show.
Charlotte was awarded Metro Magazine's "Best Friend in Radio" in 2011, and nominated again in 2012.
Alongside her broadcasting work, Charlotte has managed bands, run her own publicity company, worked for music festivals, and international and local touring artists.
Prior to joining RNZ, Charlotte worked as part of Neil Finn's management team, as well as hosting long-running Air New Zealand show The Pitch, which she continues to present.
Music 101 is RNZ's flagship contemporary music programme, broadcast on RNZ National 101FM each Saturday from 1-5pm.
RNZ Programmes
Music interviews, live performances, behind the scenes, industry issues, profiles, back catalogue, undiscovered, greatest hits, tall tales and true... all from a New Zealand/Aotearoa…
Search results for Charlotte Ryan
Charlotte Ryan, host of Music 101 here on RNZ each Saturday afternoon from 1pm talks about what's happening on the music scene over the weekend, what's coming up on her show tomorrow and because… Audio

Kate Simon is a well respected American portrait photographer and writer. She is known for her photographs of influential musicians, artists, and writers, including Bob Marley, The Clash, Patti Smith… Audio

Charlotte Ryan, host of Music 101 here on RNZ each Saturday afternoon from 1pm talks about what's happening on the music scene over the weekend, what's coming up on her show tomorrow and because… Audio

Our guest on the Mixtape this week is Matt Harvey. Matt Harvey formed CONCORD DAWN with Evan Short in 1998. 

Concord Dawn perform their 'The Last Hurrah' final tour and last show ever at Save the b … Video, Audio

King Creosote from Fife on his new album: I DES Video, Audio

She's known as the queen of country music, with a distinctive look and sound that's been delighting fans for more than 50 years. But it turns out that even Dolly Parton has suffered from a touch of… Video, Audio

Charlotte Ryan, host of Music 101 here on RNZ each Saturday afternoon from 1pm talks about what's happening on the music scene over the weekend, what's coming up on her show tomorrow and because… Audio

The Phoenix Foundation are celebrating 20 years since the release of their album 'Horse Power' The Phoenix Foundation perform four songs and Charlotte Ryan talks to Sam Flynn Scott and Luke Buda about… Video, Audio

Basement Jaxx Felix Buxton talks the evolution of the dancefloor with Charlotte Ryan. Video, Audio

Coffee expert Sam Low shot to fame in Aotearoa – and around the world – after his artistic re-plating of his meals in MIQ in 2020. He went on to win MasterChef New Zealand in 2022 and recently… Audio

Puerto Rican Pachyman to play Others Way Festival

Pachy Garcia who goes by the name 'Pachyman' is an LA Based producer and multi instrumentalist from Puerto Rico. Video

Charlotte Ryan, host of Music 101 here on RNZ each Saturday afternoon from 1pm talks about what's happening on the music scene over the weekend, what's coming up on her show tomorrow and because… Audio