Navigation for Station navigation
Charlotte Graham-McLay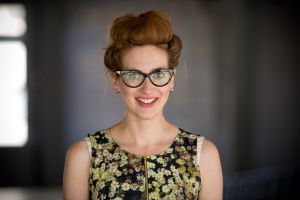 Charlotte Graham-McLay is a journalist who lives in Wellington and can often be found covering New Zealand for the New York Times. Since 2006, she has worked on and off at RNZ in a variety of roles, including presenter, editor, producer, reporter, and social journalist. As well as RNZ and the Times, her writing appears in The Telegraph, New Zealand Geographic, Landfall, and on the BBC. Charlotte holds a Masters in Journalism, for which she studied the impact of gendered online harassment on high profile women broadcasters.

Charlotte's creative writing previously won the Best Undergraduate Portfolio prize at Victoria University's International Institute of Modern Letters. She has taught journalism and public relations, and worked in the youth and social enterprise sectors. Charlotte has an ATCL in speech and drama, and sometimes teaches ballet.
RNZ Programmes
An upbeat mix of the curious and the compelling.
Search results for Charlotte Graham-McLay