Navigation for Station navigation
Alison Ballance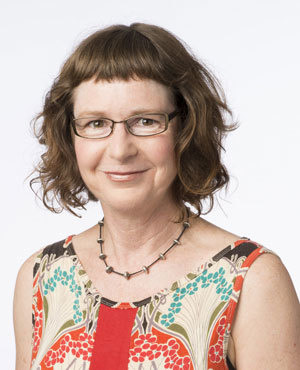 Former producer and presenter of Our Changing World
Alison Ballance is a zoologist, wildlife filmmaker, writer and radio producer. She worked on Radio New Zealand's weekly science and environment programme Our Changing World from 2008-2021, after 18 years producing and directing wildlife documentaries for Dunedin-based production company NHNZ. She produced films for international broadcasters on subjects as varied as kākāpō and tigers in locations as diverse as Mongolia, Ecuador and Whenua Hou-Codfish Island. Before that she spent four months (in winter) on subantarctic Campbell Island studying feral sheep for her Master of Science degree.
Alison combines her search for great location-based radio stories with her passion for islands, remote wilderness and natural history, and despite getting seasick this quest has taken her to the four furthest points of New Zealand's compass: Kermadec islands to the north, the Chathams to the east, Scott Base to the far south and West Cape in Fiordland to the west. She loves meeting and interviewing passionate people, and sharing their knowledge and stories on-air, and what she really enjoys about radio as a medium is its intelligence and immediacy.
As well as Our Changing World, Alison produced the award-winning Voice of the Iceberg podcast series and collaborated with This Way Up on the award-winning The Science Of... podcast series. She followed the 2019 kākāpō breeding season with the Kākāpō Files and Voice of the Kākāpō podcast series, and celebrated the International Year of the Periodic Table with the Elemental chemistry podcast. Her Voices from Antarctica podcast series was a finalist in the 2021 NZ Radio Awards.
Alison has written 29 books. Kākāpō – Rescued from the Brink of Extinction won the Royal Society of New Zealand's Science Book Prize in 2011 and a new edition was published in 2018. Southern Alps – Nature and History of New Zealand's Mountain World was a finalist in the 2008 Montana NZ Book Awards. Her essay 'Touchstones', a personal look at the issue of climate change, won the inaugural non-fiction Royal Society of New Zealand Manhire Creative Science Writing Prize in 2007. New Zealand's great white sharks - how science is revealing their secrets, was a finalist in the non-fiction category at the 2018 NZ Book Awards for Children & Young Adults. She is working on a new book about takahē.
In 2017, Alison became a Member of the New Zealand Order of Merit (MNZM) for services to natural history, filmmaking and broadcasting.
Search results for Alison Ballance