Navigation for Station navigation
Vinnie Wylie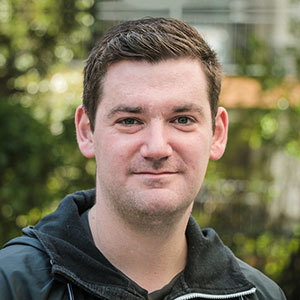 Sports Editor for RNZ Pacific
Vinnie Wylie was born and raised in Wellington and, despite never showing any obvious physical talents, has always had a long-held love for the world of sport.
Reportedly, he refused to play a game of rugby at the age of five because it was raining and another because his sock wasn't on correctly. After two years playing soccer he finally switched back to rugby at age nine. It wasn't worth waiting for.
Despite having no Pacific lineage, a much younger, cuter Vinnie did used to read Bible verses at the local Cook Islands church in Newtown.
His broadcasting career began in primary school when he won the competition to name the school newspaper. He wrote a number of articles for its debut edition, including a profile of the retiring school caretaker, however months of work came to nothing as the paper was never published!
After studying Journalism at the New Zealand Broadcasting School, Vinnie started as an intern with Radio New Zealand in 2008, working across news and sport. In 2010 RNZ International gave him a full-time gig and all these years later they still can't get rid of him.
RNZ Programmes
A weekly sports show exploring the triumphs, struggles and passions of the Pasifika athlete. Wednesdays at 9:40pm or via shortwave and digital broadcast from early Wednesday on RNZ…

A bulletin of Pacific News and a sports report.
More International Presenters
Search results for Vinnie Wylie