The Critic's Chair series ended in March 2015.
Cynthia Morahan formerly of RTÉ's Lyric FM drops in this week for The Critic's Chair, and reviews discs that revitalise traditions from the old and new worlds. Soprano Petricia Petibon's Nouveau Monde mixes Greensleeves with Peruvian folksongs, and British pianist James Rhodes tries to break down classical walls with expletive-laced observations and piano favourites. Also Avi Avital makes a case for Bach concertos on the mandolin, and Marc-André Hamelin teams up with Les Violons du Roy and Bernard Labadie in important new performances of Haydn keyboard concertos.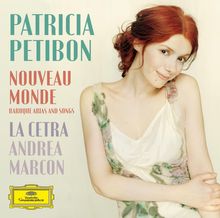 'Nouveau Monde': Baroque Arias and Songs
Patricia Petibon (sop), La Cetra Barockorchester Basel/Andrea Marcon
(DG 479 0079)

Patricia Petibon's latest offering on the DG label intended to reflect Europe's fascination with the New World.  She's joined on the album by the wonderful baroque ensemble La Cetra. Together they take the old and make it sound bizarrely new.  At times it seems a collection of randomly chosen pieces clustered together under a loose banner of "Baroque", but in actual fact is a wonderful array of lively and colourful pieces that showcase Petibon at her best.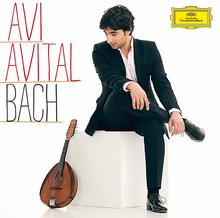 Bach arr Avital: Keyboard Concertos, No1 in D minor; No 5 in F minor; Violin Concerto No 1 in A minor; Flute Sonata No 5 in E minor
Avi Avital (mandolin), Potsdam Chamber Aacdemy/Shalev Ad-El
(DG 479 0092)

Avi Avital takes his beloved mandolin and breathes new life into these works and in some cases, makes them a bit of co-production between himself and the master. It's clear that Avital is very much in love with the music and his transcriptions are seemless and beautiful. At times the mandolin seems to jostle for position with the harpsichord, but on the whole as a solo instrument it holds its own very well.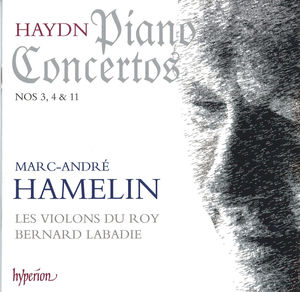 Haydn: Piano Concertos Nos 3, 4 & 11
Marc-Andre Hamelin (pno), Les Violons du Roy/Bernard Labadie
(Hyperion CDA 67925)

The collaboration between Marc Andre Hamelin, Les Violons Du Roy and conductor Bernard Labadie is a blissful-sounding one. They all seem to be on the same side – a side that champions the Haydn piano concerto.  Hamelin's performance on this disc is immortal. I believe it will be benchmark recording in the years to come, and a disc that's going to stay in my top five for a long time.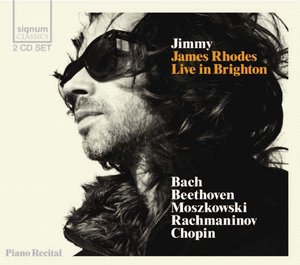 Jimmy' James Rhodes Live in Brighton: Marcello; Busoni; Beethoven; Chopin; Grieg; Moszkowski; Rachmaninov; Schumann
James Rhodes (pno)
(Signum SIGCD 308)

For those who haven't heard of James Rhodes, he's a concert pianist... but one that is emphatically unapologetic about his lack of musical training.  The really captivating thing about James Rhodes as a performer is being able to hear his unadulterated love of classical music outweigh his lack of technical proficiency.