The Critic's Chair series ended in March 2015.
Kenneth Young sits in for The Critic's Chair with a collection of sweeping orchestral works, from Rachmaninov's Symphony No 2 to Debussy's La Mer. Vasily Petrenko leads the Royal Liverpool Phil in the favourite Rachmaninov Symphony, and Daniel Gatti directs the French National Orchestra in Debussy. Cellist Sol Gabetta combines Shostakovich's Cello Concerto No. 1 with Rachmaninov's Cello Sonata. And Sony releases a 27 year project by Esa Pekka Salonen and the LA Phil to record the complete Lutoslawski Symphonies.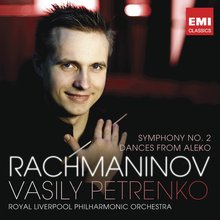 Rachmaninov: Symphony No 2 in E minor Op 27; Dances from Aleko
Royal Liverpool Phil/Vasily Petrenko
(EMI 9 15473)

This is well worth a listen, particularly because of the gorgeous playing of the Royal Liverpool Philharmonic. There will be those who will comment on Petrenko's tendency to dwell somewhat on all the slower, lush themes which abound in this work. However, this is a minor quibble, as it's all down to personal taste rather. The performance itself is fabulous and the recording exemplary.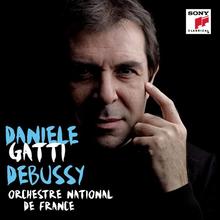 Debussy: La Mer; Prélude à l'après-midi d'un faune; Images
French National Orch/Daniele Gatti
(Sony 88697 97400)

Gatti's La Mer is characterised by slower tempi without a loss of rhythmic drive. The result is a remarkable flexibility in which even the most languorous of lines never lose their lilt. There are those who will delight in the dance-like quality of Gatti's reading of Prélude à l'après-midi d'un faune …however I'm afraid I find it a tad perfunctory.  The lean approach of the conductor lends Images a clarity which didn't necessarily work with the previous two works. Gatti's rhythmic vitality is very much to the fore and there's a tangible vibrancy to the orchestra's performance.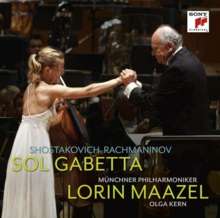 Shostakovich: Cello Concerto No 1 in Eb Op 107; Rachmaninov: Cello Sonata in G minor Op 19
Sol Gabetta (cello), Olga Kern (pno), Munich Phil/Lorin Maazel
(Sony 88725 43575)

Gabetta takes quite a few liberties with tempi in general.  I don't understand how performers in general can ignore the authority of figures such as Rostropovich for whom this work was written.  The studio recording of Rachmaninov's gorgeous Cello Sonata is far more successful. Olga Kern provides a truly sympathetic framework in which Gabetta can perform. This is a very fine performance.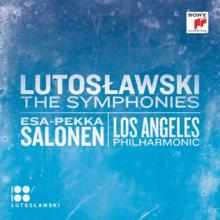 Lutoslawski: Symphonies Nos 1-4; Fanfare for Los Angeles Philharmonic
Los Angeles Phil/Esa-Pekka Salonen
(Sony 88765 44083)

Sony commemorates the centenary of the great Polish composer, Witold Lutoslawski, with a complete set of the four symphonies. The orchestra is technically astounding, vibrantly colourful and completely committed in their performances. Salonen is a master with these works; there's a breadth and authority to these readings unmatched by any other performances. The recordings themselves are exemplary. I can't recommend this set highly enough.