The Critic's Chair series ended in March 2015.
This week Erica Challis hosts The Critic's Chair
JANÁČEK: Choral Works; Six Moravian Choruses; The Wild Duck; The Wolf's Trail; Elegy on the Death of My Daughter Olga; Nursery Rhymes; Our Evenings; Ave Maria; Our Father
Thomas Walker (ten), Ernestine Stoop (harp), Philip Mayers (pno), Dirk Luijmes (harmonium), Cappella Amsterdam Chamber Ensemble, Radio Wind Ensemble/Daniel Reuss
Harmonia Mundi HMC 90 2097

I enjoyed this disc a lot – it contained gems with a taste of the same genius Janacek applied to his operas, and they were well-served by the performers. You can appreciate the light, round, balanced sound from the 24 singers that make up the Cappella Amsterdam. Philip Mayers' piano accompaniment chimes and ripples, and they match it perfectly.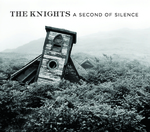 A Second of Silence
SATIE: Gymnopédie I & II; GLASS: Company; SCHUBERT: Symphony No. 8 in B Minor; Symphony No. 3 in D Major; Gretchen am Spinnrade; Des Baches Wiegenlied; FELDMAN: Madame Press Died Last Week
The Knights (orch)/Eric Jacobsen
Ancalagon ANC 137

This was certainly an interesting disc overall from a group worth watching, the Knights of New York City. Good playing, but I was left with reservations about the Schubert symphonies that make up the core of the disc.  There are plenty of recordings out there that have more heart and a more seasoned orchestral sound.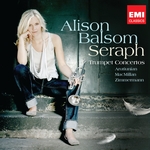 Seraph
ARUTIUNIAN: Trumpet Concerto;  MACMILLAN: Seraph; TAKEMITSU: Paths Op 50; Trad arr Balsom: Nobody knows the trouble I see; ZIMMERMANN: Trumpet Concerto in C, Nobody knows the trouble I see
Alison Balsom (tpt), BBC Scottish SO/Lawrence Renes
(EMI 6 78590)

British trumpeter Alison Balsom has been getting great reviews since winning Female Artist of the Year at the Classical Brits awards in 2009. [This disc] gives you a good idea of Balsom's facility as she swoops easily between registers. I enjoyed her beautiful sound in the slow phrases…and her emotional conviction.


Songs and Cantatas
HAYDN: The Wanderer; Piercing Eyes; The Spirit's Song; Fidelity; O Tuneful Voice; Arianna a Naxos; A Pastoral Song; Recollection; The Battle of the Nile; The Lady's Looking Glass
Emma Kirkby (sop), Marcia Hadjimarkos (pf)
(Brilliant Classics 94204)

This won me over from the very first notes. The gentle, veiled sounds of the fortepiano, beautifully played by Marcia Hadjimarkos, are matched by the elegance and delicacy of Kirkby's voice. These are calm, civilised, restrained performances, and yet musically so intense. I can think of few singers who can make the English language sound so appealing when sung.