Programme 9: 17 December 2013
Resound Broadcasts 2013 - Programme Nine
(scroll down for audio)
Philip Brownlee

:

Sparks Among the Geysers
As well as being one of our sound engineers here at Radio New Zealand Concert, Phil is an accomplished composer and sonic artist, writing music for both instrumental and acousmatic media. He has a PhD in Composition from Victoria University, and has worked with many of New Zealand's leading contemporary musicians. His works have been performed in festivals in Asia, Europe and the United States.

Sparks Among the Geysers was written in 2003, commissioned by Stroma, who feature in this recording from its premiere. The instrumentation is for flute, oboe (doubling cor anglais), clarinet, bassoon, horn, trumpet, trombone, percussion and double bass.

Brownlee's programme note says that "the piece draws metaphorical substance from the movements of air currents: spiralling eddies, flowing breezes, sudden gusts, expanses of calm disrupted by turbulent cross-currents." The title is taken from an essay by Francois Bayle, which discusses musical experience in richly poetic language.
David Farquhar

: Sun and Shadow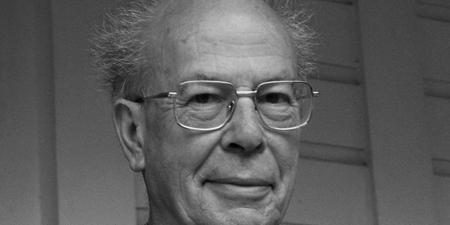 David Farquhar studied with Douglas Lilburn at Victoria University. After completing a Master of Arts in the UK, he returned to the teaching staff at Victoria, where he stayed for over 20 years. He was the Founder-President of the Composers' Association of New Zealand in the seventies, and was made a Companion of the New Zealand Order of Merit in 2004.

His solo piano work Sun and Shadow was composed in 1986, for the posthumous launch of Frederick Page's A Musician's Journal. Farquhar dedicated the piece to Frederick and his wife Eve. It conjures up images of the Impressionist art and music they both loved. The work also featured in a special concert in 1998 to celebrate David Farquhar's 70th birthday.

Sarah Watkins recorded this piece for Radio New Zealand Concert last year, as part of the re-record project in collaboration with SOUNZ The Centre for New Zealand Music.
Douglas Lilburn

: Symphony No 2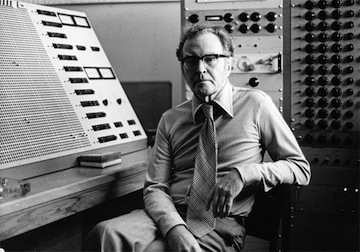 Douglas Lilburn was born in Wanganui in 1915. He moved to Christchurch to study at Canterbury University College, and went on to the Royal College of Music, London. He was tutored in composition by Ralph Vaughan Williams and remained at the College until 1939.

He returned to New Zealand the following year, and worked in Christchurch as a freelance composer and teacher. In 1947 Douglas Lilburn shifted to Wellington to take up a position at Victoria University, and moved up the ranks to a Professor. In 1966 Lilburn founded the Electronic Music Studio at the University and was its Director until 1979, a year before his retirement. He was presented with the Composers' Association of New Zealand (CANZ) Citation for Services to New Zealand Music in 1978. In 1988 he was awarded the Order of New Zealand. Douglas Lilburn, described as "the elder statesman of New Zealand music" and the "grandfather of New Zealand music," died peacefully at his home in Wellington on 6 June 2001.

His Symphony No 2 was composed in 1951, and can be seen as a key work in his development: the first two movements show discernable overseas influences, giving way to the more individual voice of the last two movements. This recording is from 1974, and Alex Lindsay conducts the New Zealand Symphony Orchestra. It was made just months before Lindsay's sudden death, and has been digitally re-mastered for this Resound broadcast.