Podcast Classics for Wednesday 1 July 2015
Wolfgang Amadeus Mozart (1756-1791)
Clarinet Quintet in A K581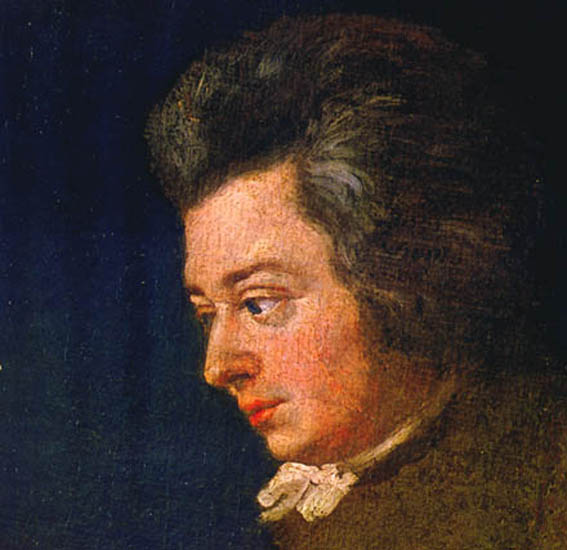 In Vienna, 1789 after hearing a brilliant performance by the clarinettist Anton Stadler, Mozart was so impressed he composed the Clarinet Quintet in A especially for him. He completed it on 29 September 1789 and liked to refer to it as the 'Stadler Quintet'. Stadler, who with his brother had helped the clarinet slowly become accepted in Vienna as an orchestral instrument, premiered Mozart's Quintet at a concert in December that same year. At this time Mozart's income was dependent on  commissions from patrons and at the same time he was working on the Quintet he was also busy with composing his opera Cosi Fan Tutti.
This performance by the New Zealand String Quartet and Canadian clarinettist, James Campbell, was recorded in May 2014 as part of a Chamber Music New Zealand concert series.
Image: Mozart (unfinished) by Joseph Lange, 1782
James Campbell, clarinet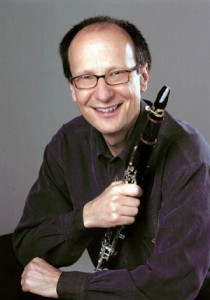 Canadian clarinettist, James Campbell has performed solo and chamber music concerts in thirty countries in many of the worlds great concert halls. He has been soloist with over sixty orchestras, including the Boston Pops, the London Symphony and the Russian Philharmonic.  He has appeared with over thirty string quartets, including the Amadeus (when he replaced an ailing Benny Goodman on a tour of California), Allegri, St Lawrence  and New Zealand String Quartets.
His accolades include being awarded awarded a Juno (Canada's Grammy), Canada's Artist of the Year, the Queen's Golden Jubilee Medal and Canada's highest honor, the Order of Canada. He has more than forty recordings to his name
James Campbell has been Professor of Music at the prestigious Jacobs School of Music, Indiana University since 1988.
The New Zealand String Quartet
With its dynamic performing style, eloquent communication and beautiful sound the New Zealand String Quartet has forged a major career in the busy international chamber music field, earning the acclaim of critics and the delighted response of audiences. The Quartet has particularly distinguished itself through imaginative programming, insightful interpretations of the string quartet repertoire including cycles of composers' music from Mozart to Berg, and the development of an international audience for important new works from New Zealand composers.
Quartet members play a central role in the biennial Adam Chamber Music Festival in Nelson, New Zealand; two members of the Quartet are Artistic Directors of this Festival and the ensemble plays in many of the concerts of the ten day event, working with international guest artists.