Podcast Classics for Friday 1 May 2015
FRANZ JOSEF HAYDN (1732-1809)
Symphony No 83 in G minor, The Hen
Allegro spiritoso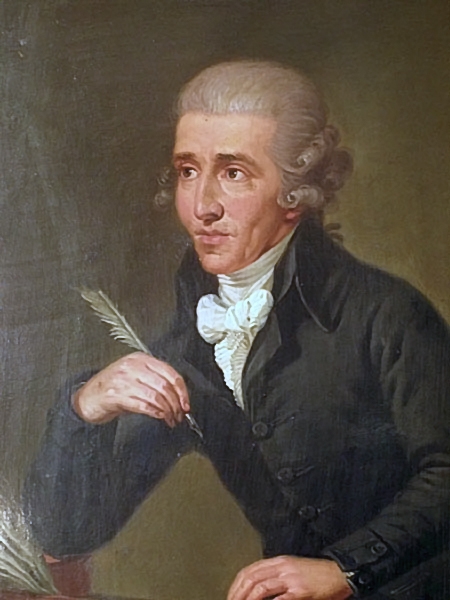 Andante
Menuet and Trio: Allegretto
Finale: Vivace
This performance of Franz Josef Haydn's Symphony No 83 was recorded last year at a concert by Orchestra Wellington.
Radio New Zealand Concert's Upbeat reviewer Rachel Hyde couldn't speak more highly of the concert, though the Avian theme did escape her. Clearly, music speaks louder than words. After all, Haydn's Symphony No 83 does get its nickname the "Hen" from just one or two poultry moments in the first movement.
Taken as a whole,  said the symphony is a beautiful piece with depth and passion, performed by Wellington Orchestra played it with real commitment and conviction.
Listen to Rachel Hyde's review on Upbeat.
Recorded in the Michael Fowler Centre, Wellington by Radio New Zealand
Image: Haydn, with feather quill. (Wikimedia Commons)
Marc Taddei, conductor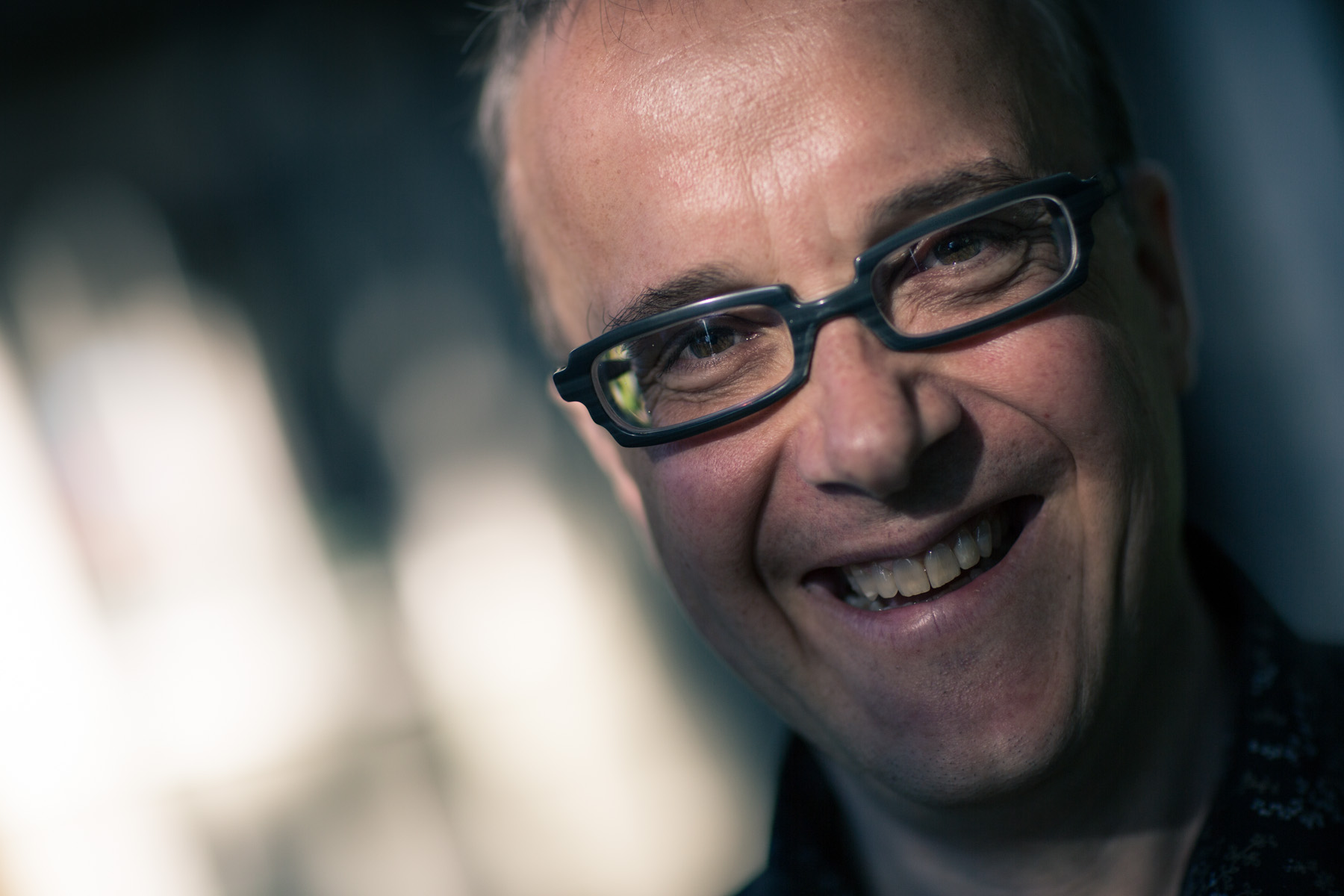 Marc Taddei was appointed Music Director of Orchestra Wellington in 2007, and his zest for creating engaging, erudite and innovative programmes, combined with his close audience connection has won for him an unsurpassed public following and continuing critical acclaim.
Marc frequently conducts every professional orchestra in New Zealand and regularly works with the national ballet and opera companies and the International Festival of the Arts. Outside of NZ, Marc is routinely re-invited to guest conduct the major Australian orchestras and returns every year to conduct in the US, recently for his debut conducting the New York City Ballet in late 2012. He made his debut with the Springfield Symphony Orchestra in May 2013 and returned to conduct the New York City Ballet in October.
Image:Simon Clark
Notes: Orchestra Wellington
Orchestra Wellington
While Orchestra Wellington has only been operating as an independent brand since 2013, the Wellington Regional Orchestra Foundation Inc. has been presenting concerts for more than 60 years in the Region, making it the oldest city-based orchestra in the country. The Orchestra plays an extensive role in the cultural life of Wellington City and the wider region, presenting its own Subscription Series concerts, family and educational concerts and a developing array of outreach and community development activity. In addition to this, Orchestra Wellington engages in accompaniment services for the Royal New Zealand Ballet, NZ Opera and several other national and regional arts bodies and plays for up to 100,000 people each year in Wellington, the lower North Island and the upper tip of the South Island.
Notes: Orchestra Wellington
Producer: David McCaw
Engineer: Graham Kennedy