Podcast Classics for Sunday 1 February 2015
Johannes Brahms (1833-1897)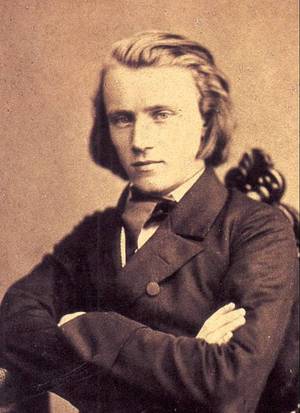 Piano Trio No 1 in B Op 8 (1889 version)
Allegro con brio
Scherzo: Allegro Molto
Adagio
Allegro

Johannes Brahms' Piano Trio No 1 in B Op 8 was the first of the composer's chamber works to be published. It was originally composed in 1854, but Brahms later responded to an invitation from his publisher to revise any of his earlier works, and a new version was published in 1889. The revised version was not met with unanimous satisfaction – notably from Clara Schumann – and both remained in the catalogue. In current concert programmes, it is the revised version that is most often performed and recorded.

Image: Johannes Brahms in 1853 (Wikimedia Commons)
Dimitri Atanassov, violin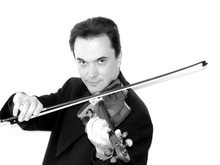 Bulgarian violinist Dimitri Atanassov performs regularly as a chamber musician and soloist. He has played in the Ogen Trio and taught at Waikato and Auckland Universities. His students have had great success in national and international competitions, and many have gone on to study at the likes of the Julliard School, Curtis, Vienna usic Hochschule, and Yale University.
Martin Rummel, cello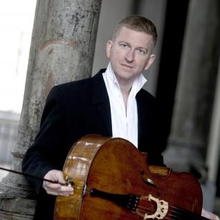 With almost 40 albums on labels including Capriccio, Naxos, and Paladino Music, Martin Rummel is the most recorded cellist of his generation. As well as being a former cello professor at The University of Auckland, he is regularly invited to give masterclasses all over the world, including The Shanghai Conservatory, the New England Conservatory, and the Folkwang University of the Arts in Essen. Rummel is currently based in Vienna.
Stephen De Pledge, piano
New Zealand pianist Stephen De Pledge has a wide-ranging career as a soloist and chamber musician. Based for eighteen years in the UK, Stephen has given more than twenty performances at London's Wigmore Hall and has also appeared at Barbican Hall, Queen Elizabeth Hall, St John's Smith Square and Fairfield Halls. He has performed as a guest artist of festivals in Turkey, USA, Zimbabwe, Germany and Italy among others, and has recorded extensively for BBC radio and television.

Producer: Tim Dodd
Engineer: Adrian Hollay
Programme notes: Hannah Sassman