Podcast Classics for Saturday 1 November 2014
THOMAS ADÈS (b. 1971)

Three Studies from Couperin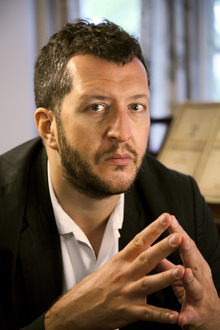 Renowned as both a composer and a performer, Thomas Adès works regularly with the world's leading orchestras, opera companies and festivals. 

One of his interests is the music of the French Baroque composer François Couperin. Adès has stated "My ideal day would be staying at home and playing the harpsichord works of Couperin—new inspiration on every page."

Couperin wrote organ works, sacred pieces and chamber music, but he is remembered today for his many harpsichord compositions: an essential instruction manual (L'Art de toucher le clavecin, 1716) and four volumes of Pièces de clavecin. His four books of harpsichord pieces total some 220 movements, which are presented in ordres (suites).

In his Three Studies from Couperin, Adès has orchestrated three of these short movements from Pièces de clavecin. Couperin's style was characterised by its abundant use of ornamentation, and in this work Adès writes out the embellishments using standard modern notation.

The studies Adès orchestrated are:

Les Amusemens (The Amusements)
Les Tours de Passe-passe (The Sleight-of-Hand)
L'Âme-en-peine (The Soul in Distress)
Garry Walker, conductor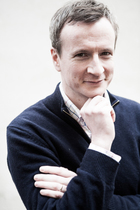 Named one of the "10 Brightest New Stars" by BBC Music Magazine early in his career, Scottish conductor Garry Walker is widely recognized for the intense rapport he creates with musicians and audiences. He has a passion for creating diverse programs with revealing juxtapositions of composers.

The young Maestro held the position of Guest Conductor of the Royal Philharmonic Orchestra, Principal Conductor of Paragon Ensemble since 2000, Principal Guest Conductor of the Royal Scottish National Orchestra, and is a frequent and popular guest at the Edinburgh Festival. He also enjoys a close association with Red Note Ensemble, Scotland's premiere contemporary music ensemble.

Auckland Philharmonia Orchestra
The Auckland Philharmonia Orchestra is Auckland's leading performing arts organisation, and the city's resident full-time professional symphony orchestra. Renowned for its innovation, passion and versatility, the APO collaborates with some of New Zealand's most inventive artists, including recent performances with leading Auckland hip hop artists in its Remix the Orchestra series.
Visit the Auckland Philharmonia Orchestra for upcoming events
Producer: Sophie Wilson
Engineer: Adrian Hollay
Programme notes: Hannah Sassman