Podcast Classics for Wednesday 1 October 2014
Rebecca Clarke (1886-1979)
Piano Trio (1921)
Moderato ma appassionato
Andante molto semplice
Allegro vigoroso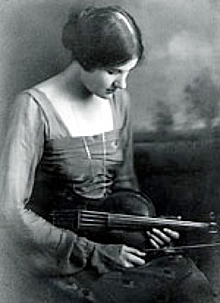 Rebecca Clarke was a pioneering musician and composer of the early 20th century, best known for her chamber music featuring the viola. She was one of Sir Charles Villiers Stanford's first female composition students at the Royal College of Music, and was one of the first professional female musicians to play in Sir Henry Wood's Queen's Hall Orchestra.

Clarke's music has passion and power, is often rhapsodic, and runs the gamut of 20th-century styles including Impressionism, post-Romanticism, and neo-Classicism. It has been compared to that of both Ravel and Bloch. With a catalogue of nearly 100 works, just a few were published in her lifetime.

The Trio opens with a discordant fanfare before a yearning cello theme takes over. A touch of Debussy-like mist, and intertwined themes leads to some busy dialogue and rhapsodic piano until a poignant last passage on cello. The haunting second movement theme picks up on that mood and winds its way through the three instruments displaying the individual qualities of each. Mysterious in mood, eloquent melodies float over poetic accompaniments. The third movement is piquant and light-hearted. Despite flashes of drama, nostalgia for earlier themes and mood is never far away.
NZTrio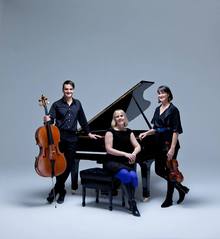 Both versatile and genre-busting, NZTrio epitomises the relevance of live music in a digital age. This group smashes preconceptions of classical music being stuffy and intimidating by engaging their listeners with intimate and dynamic performances.

Each concert is a unique experience. Mixing musical cultures and genres, often involving collaborations with a diverse range of international artists, NZTrio inspires people of all walks of life to see classical music  as approachable, essential and meaningful. Described as a 'national treasure', NZTrio celebrated their first decade together in 2012, and they continue to thrill both national and international audiences.
Producer: Tim Dodd
Engineer: Adrian Hollay
Programme notes: Joy Aberdein, edited by Hannah Sassman