Podcast Classics for Monday 1 September 2014
Hector Berlioz (1803-1869)
Symphonie fantastique: episode de la vie d'un artiste Op 14
I. Rêveries – Passions

II. Un bal
III. Scène aux champs
IV. Marche au supplice
V. Songe d'une nuit de sabbat
In his Symphonie fantastique, Hector Berlioz uses the orchestra to spin a vivid and wonderfully dramatic story. Composed when he was just 26, it is a deeply personal work inspired by a night at the theatre.

On 11 September 1827, Berlioz attended a performance of Shakespeare's Hamlet with the Irish actress Harriet Smithson playing Ophelia. He immediately fell deeply in love. As he recounted in his Memoirs, "The impression made on my heart and mind by her extraordinary talent, nay her dramatic genius, was equalled only by the havoc wrought in me by the poet she so nobly interpreted. That is all I can say.'"

In an effort to win her heart, Berlioz determined to write a symphony so magnificent it would bring his talents (and his love) to her attention. First performed in December 1830 at the Paris Conservatoire, the work was both controversial and revolutionary. Structured into five movements (rather than the more traditional four) and employing modern developments in instrumental technology – including the scoring of valved trumpets and doubling both the harps and timpani – the work was lauded as a modern masterpiece.

Its most exciting development came in the way Berlioz created a new kind of dramatic instrumental music. He pioneered the use of an 'idée fixe' – a theme which recurs throughout the symphony representing the artist's impression of his beloved. Entitled An Episode in the Life of an Artist, the work outlines the story of a failed romance and has descriptive titles for each movement. In addition to this, Berlioz composed a dramatic narrative to accompany the work. Here, the stitching together of narrative and music is so vivid, precise and expressive we can almost see the drama unfold before our eyes.

Image: Hector Berlioz, by Karl Reutlinger, before 15 August 1864 (Wikimedia Commons)
Julian Kuerti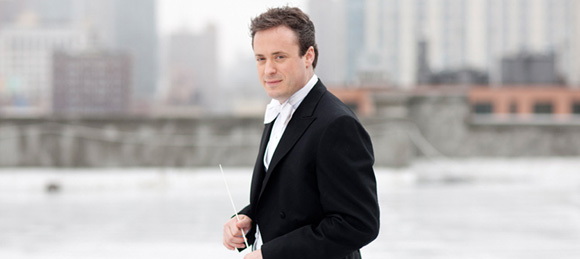 Canadian conductor Julian Kuerti has quickly made a name for himself with his confident style, artistic integrity and passion for musical collaboration.

He was recently appointed Principal Guest Conductor of Orchestre Métropolitain de Montreal.

Complete Biography
The New Zealand Symphony Orchestra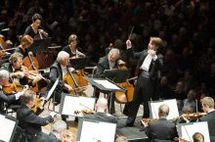 The New Zealand Symphony Orchestra is this country's only professional full-size orchestra. One of the world's oldest national symphony orchestras, they've been delighting audiences with memorable concerts and recordings since 1946.
They're continually on the road, touring as many as 100 symphonic concerts as well as dozens of dedicated concerts for children and small communities each year. While they present all their main programmes in Auckland and Wellington, they tour New Zealand extensively.
They perform in concert halls, schools, marae, hospitals, parks, rest homes and even on railway platforms. You'll hear them on radio, television, in movies and on CD. You can download their music and keep up with them on Facebook and Twitter. Their extensive Community and Education programmes take their music to children and young people up and down New Zealand, giving them a chance to get up close and personal with the players and inspire them towards a life-long love of music.
Producer: David Houston
Engineer: Graham Kennedy
Programme notes: Frances Moore, edited by Hannah Sassman