Podcast Classics for Sunday 1 June 2014
Podcast Classics is celebrating Radio New Zealand Concert's Beethoven extravaganza in the month of June.
Browse our web feature for more about Beethoven.

Violinist Jack Liebeck collaborates with Brian Foster (Professor of Experimental Physics at Oxford University) to present lectures connecting the scientific work and musical interests of Albert Einstein. Last year, Chamber Music New Zealand brough Liebeck and Foster to New Zealand for a series of Einstein's Universe concerts, and this podcast was recorded at their Wellington concert.
 
Ludwig van Beethoven (1770-1827)
Violin Sonata No 3 in G Op 30
Allegro assai
Tempo di Minuetto, ma molto moderato e grazioso
Allegro vivace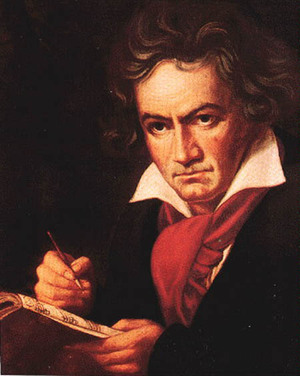 The Sonatas of Opus 30 belong to the middle period of Beethoven's creative life, when he was moving from conventional paths to new ground. Although the second sonata of the Opus 30 set shows evidence of his new profound style, the 'little G major' Sonata shows Beethoven in an uncharacteristically witty and light-hearted vein, writing music of such lyricism and spontaneity that it seems closer to Schubert.

The Sonata in G begins in deceptively simple fashion with a sturdy little tune in swinging triple rhythm. The contrasting second theme, in a minor key, is more assertive and features off -beat strong accents against double-stopping from the violin. At one point Beethoven seems to play a joke by suddenly moving into a totally unexpected key – as if to catch his listeners with their ears unprepared.

The graceful second movement is full of delightful tunes. From the title 'Minuet' one would expect music that looked backwards to the era of Haydn and Mozart, but a commentator has described it as having all the characteristics of a Romantic intermezzo.

In the witty last movement the music is constantly on the go, rather like a sparkling Haydn rondo. There is another surprise key change, this time even more unexpected to the ear than the one in the first movement. Part of the joke lies in the fact that the violinist, too, is left behind, with the pianist 'marking time' for a couple of bars until the violinist catches up.

Image: Beethoven in 1820 (Wikimedia Commons)
 
Jack Liebeck, violin
Jack Liebeck studied at London's Purcell School and Royal Academy of Music, and gave his first concerto performance with the Hallé Orchestra when he was fifteen, and gave his Wigmore recital debut in 2002 to a sold-out audience. Since then he has performed with leading orchestras and conductors throughout Europe, and at numerous festivals such as Cheltenham, Kuhmo, Aldeburgh, Spoleto and the Australian Festival of Chamber Music.

He has collaborated with other noted chamber musicians, including Renaud and Gautier Capuçon, Bengt Forsberg, Lynn Harrell, Angela Hewitt and Jean-Yves Thibaudet. Jack Liebeck is also a member of the Fibonacci Sequence chamber ensemble.
Stephen De Pledge, piano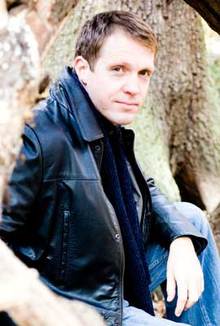 New Zealand pianist Stephen De Pledge began his studies in Auckland with Margaret Crawshaw and Bryan Sayer, then undertook postgraduate studies at the Guildhall School of Music and Drama in London with Joan Havill. He made his acclaimed Wigmore Hall debut in 1999, which has been followed by regular recitals there. In addition to solo recitals, he has performed with noted musicians including the Berlin Philharmonic Wind Quintet, violinist Viktoria Mullova, violist Rivka Golani and cellist Colin Carr.

De Pledge has a strong interest in contemporary music, and commissioned a suite of works from leading New Zealand composers. In 2010 he returned to New Zealand to become Senior Lecturer in Piano at Auckland University.
Producer: David Houston
Engineer: Graham Kennedy
Programme notes: Chamber Music New Zealand files