Podcast Classics for Saturday 1 March 2014
Sergei Rachmaninov (1873-1943)
Sonata No 2 in B flat minor Op 36 (1913)
Allegro agitato
Non allegro
Allegro molto

Russian composer, pianist and conductor Sergei Rachmaninov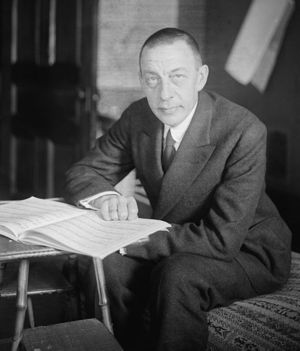 appeared somewhat cold and aloof - Stravinsky once called him "a six-and-a-half foot tall scowl." This second Piano Sonata was written in 1913, when the 40 year-old Rachmaninov was keeping a gruelling schedule of concerts in Moscow, in demand as a pianist and conductor. This Piano Sonata No 2 in B-flat minor Op 36 was dedicated to Matvei Pressman, a colleague from his student days, who went on to become the head of Moscow's Ippolitiv-Ivanov School of Music.

To place the lush, late Romanticism of the work in perspective, it is interesting to consider several other very modern works that were written around the same time: Schoenberg's Pierrot Lunaire was written in 1912, and Stravinsky's Rite of Spring received its infamous premiere on May 29, 1913. Rachmaninov's Piano Sonata No. 2 inherits a Russian style born of Tchaikovsky, Glazunov and youthful Scriabin, touched by Chopin and Liszt.

The sonata became a staple in Rachmaninov's own concert repertoire from 1914 to 1931, at which point he became dissatisfied with it. He confessed to a friend: "I look at my early works and see how much there is that is superfluous…in this sonata, so many voices are moving simultaneously, and it is too long." He proceeded to shrink the work by 120 bars, cutting long passages of purely virtuosic writing and substantially recomposing the work, simplifying textures, and clarifying the structure.

In more recent years, pianists have disagreed with Rachmaninov's self-critism, and have gone back to the longer original version. In this podcast, Jason Bae presents the original 1913 score.
Jason Bae, piano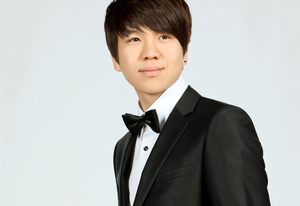 Born in South Korea in 1991, Jason began studying piano at the age of five. He has a Bachelor of Music in piano performance with First Class Honours from the University of Auckland, and has just started a Masters degree at the Royal Academy of Music in London.

He has won numerous awards, including first prize in the Bradshaw & Buono International Piano Competition, and New Zealand Young Performer of the Year Award in 2008.
This podcast is from Jason's winning performance at the 2013 Wallace National Piano Competition.
Wallace National Piano Competition 2013
The inaugural Wallace National Piano Competition brought together 16 of New Zealand's best young pianists, competing for prizes totalling $20,000.  Each contestant played two 30 minute programmes, and adjudicator Michael Houstoun chose the four finalists to play in the Auckland Town Hall Concert Chamber on 7 July 2013. Young pianist Jason Bae was awarded first prize, and this recording is from his final performance.

The competition is run by the Lewis Eady Charitable Trust, established to support emerging talent within New Zealand.
Producer: Sophie Wilson
Engineer: Adrian Hollay
Programme notes: Hannah Sassman