Podcast Classics for Saturday 1 February 2014
Pēteris Vasks (b.1946)

Violin Concerto 'Distant Light'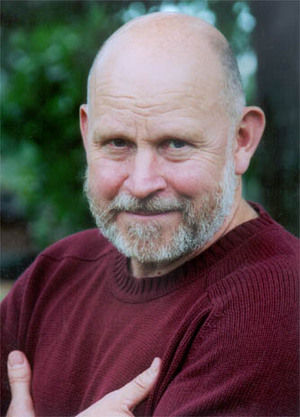 The music of Latvian composer Pēteris Vasks is often associated with his country's struggle for independence. During the Soviet period, Vasks suffered under the repressions of Russian cultural doctrine because of his beliefs and artistic convictions, but in recent years the Latvian composer's works have achieved widespread recognition. Vasks' compositions incorporate archaic, folklore elements from Latvian music and place them within the language of contemporary music.

This Violin Concerto "Distant Light" was commissioned by violinist Gidon Kremer in the summer of 1996 for his newly-founded Kremerata Baltica (Youth Orchestra for the Baltic States), and Kremer was the soloist at its premiere the following year. Vasks had been reading Kremer's book Moments from Childhood at the time of the commission, which had a major influence on the concerto.

It is a single movement work, with contrasting episodes and three cadenzas. The main theme comes from silence and returns to silence, full of idealism and love, sometimes melancholic and dramatic. Disjointed clusters and aleatory sounds representing intimidation and destruction are contrasted with tender imitations of birdcalls in the wind section and simple melodies in a folksong style. This concerto refers to the possibility of a more 'ideal world', and Vasks received the Latvian Great Music Award for it in 1998.
Anthony Marwood, violin
British violinist Anthony Marwood is recognised throughout the world for his artistry, intelligence and ability to draw a rich palette of sound from his instrument. His versatility as an orchestral soloist, chamber musician, recitalist and ensemble director has enthralled audiences and critics around the globe.

Many composers have written concertos for him, and he records for Hyperion Records for whom he has made more than 30 CDs.

Full biography
 
Christopher Seaman, conductor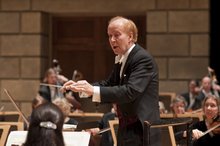 Christopher Seaman was Music Director of the Rochester Philharmonic for 13 years. His tenure was the longest in the orchestra's history, and attracted attention for raising its artistic level, broadening its audience base and creating a new concert series. He has also held the position of Music Director to the Naples Philharmonic Orchestra (Florida) for a decade, Conductor-in-Residence with the Baltimore Symphony and Artistic Advisor of the San Antonio Symphony. He guest conducts orchestras in the UK and Europe, and frequently visits Australasia.

Auckland Philharmonia Orchestra
The Auckland Philharmonia Orchestra is Auckland's leading performing arts organisation, and the city's resident full-time professional symphony orchestra. Renowned for its innovation, passion and versatility, the APO collaborates with some of New Zealand's most inventive artists, including recent performances with leading Auckland hip hop artists in its Remix the Orchestra performance, Warren Maxwell, Nathan Haines and the Topp Twins. Additionally, the APO is orchestra of choice for visiting international acts such as Kenny Rogers, Diana Krall, and Serj Tankian.
Visit the Auckland Philharmonia Orchestra for upcoming events
Producer: Sophie Wilson
Engineer: Adrian Hollay